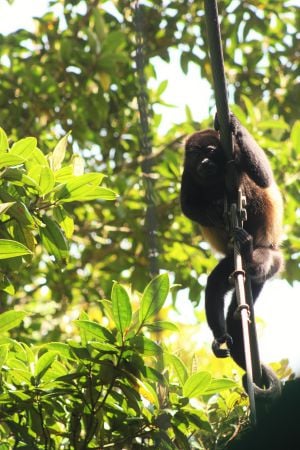 What is your favorite travel memory?
My favorite travel memory would be my recent trip to Costa Rica. All of the beautiful national parks and incredible wildlife will definitely stay in my memory for a long time. I was able to go zip-lining, white water rafting, surfing, and hiking which were all really enjoyable.
We also stayed in one hotel that was on the side of a mountain, and I saw the most amazing sunsets from outside of my room. Overall the country was so beautiful and I would love to go back soon!
What makes your company unique? When were you especially proud of your team?
The conversations that I have seen online and heard from different people in the company with all individual volunteers have been really inspiring. They give such attention and respect to the needs of every person that is interested in volunteering, and it has really made me proud to be an intern here.
The staff is always willing and happy to answer all questions that a person may have in order for them to feel comfortable with traveling abroad. All small details are accounted for, and I've seen that it makes people really appreciate the work that Projects Abroad does.
How have you changed/grown since working for your current company?
While working at Projects Abroad, I have learned a lot about professionalism and the importance of paying attention to detail.
I have grown more into the professional person that I want to become, and learning from Projects Abroad has been really helpful and encouraging.
I have also learned more about myself, and the wonderful stories that I have read from volunteers have definitely inspired me to travel more and continue to help others in any ways that I can.
If you could go on any program that your company offers, which one would you choose and why?
Many of the programs that Projects Abroad offers are appealing for various reasons! Since I am a psychology undergraduate student, I have found many of the care programs to be appealing. I have volunteered with children in the past, and it is always so rewarding and fun.
I personally have always wanted to travel to Thailand, so a care project in Thailand is something that I would love to do. Although Thailand would be my first choice, I would be interested in going to any of the countries that are offered because I know that I would have a great experience no matter what.