What is your favorite travel memory?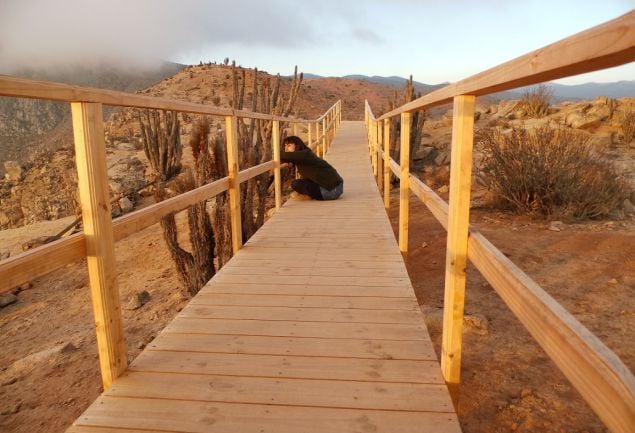 It's so hard to pick just one! I love traveling and it always allows me to have memorable experiences. I guess one of the best is seeing Machu Picchu for the first time up in a mountain and coming from a 4-day walking journey doing the Inca Trail.
I was 11 and went with my dad and family friends. It was such an exiting and almost mystical journey. My dad always told Inca stories and legends since I was very young, so getting to Machu Picchu for the first time was really symbolic. An incredible ancestral landscape.
How have you changed/grown since working for your current company?
CIEE has helped me so much in developing my intercultural skills, it has made me more aware of how I relate to others in all the contexts you can think of! It has become such an important aspect of my life and of the way I choose to live it.
I have also had an incredible time with the colleagues I've met in Chile and around the world, and the students and teachers I've worked with. I'm so grateful for the opportunity CIEE has given me to broaden my learning spectrum and my soft skills.
What is the best story you've heard from a return student?
I hear great stories all the time from the teach and study abroad groups. It's just so impressive that so many teachers who come to Chile end up falling in love with the country, its cities, landscapes, and way of life.
It is really amazing to see teachers end up staying extra time after the program has ended because they have discovered something unique that my country can offer them, and that is completely different to what I experience as a Chilean.
What makes your company unique? When were you especially proud of your team?
I think CIEE is unique in the way they take care of their teachers and students, but also the people that are part of the institution. CIEE has a deeply human approach when relating to their workers and participants.
CIEE is always going to be dedicated to the fact that each program they offer gives real support to the teacher and student in an empathetic way.
I'm really proud when I see all the effort my colleagues do to help the participants and the way they are really committed to their work. They deeply enjoy working with people.