What is your favorite travel memory?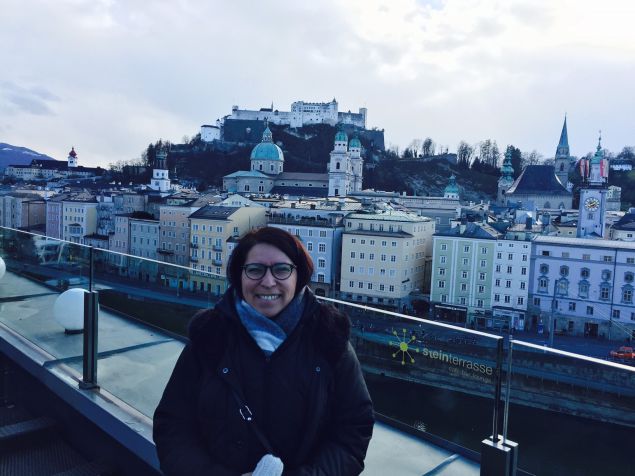 My favorite travel memory is a trip my husband and I took to Patagonia. We went camping and trekking for a week. It was a bit painful to carry all our things and sleep in a tent, but the scenery was so beautiful that the pain really paid off!
How have you changed/grown since working for your current company?
I have had the opportunity to develop many interesting projects at Northumbria, one of the being the summer school. I feel there is so much support for staff with good ideas here that you can pretty much do anything!
What is the best story you've heard from a return student?
One of our students who studied abroad in Mexico was invited to a dinner for UK alumni and met the ambassador to the UK in Mexico City. He discussed his plans of returning to Mexico after finishing his degree, and he gave him his card and told him to be in touch! Amazing!
If you could go on any program that your company offers, which one would you choose and why?
I would definitely do the Sports Management Program. It includes visits to many sporting facilities in Newcastle and the North East, and it is focused on the management of massive events, like the Great North Run in Newcastle, the largest half-marathon in the world with 60,000 runners!
What makes your company unique? When were you especially proud of your team?
Our main concern is caring for our students. Our student services team is constantly awarded prizes and ranked top 5 in the UK for the help they give our students. They won the Times Higher Education Student Support Team award a couple of years ago, which made us very proud!
What do you believe to be the biggest factor in being a successful company?
Passion. If you do something you are passionate about, no challenge will be too big and you will always try to do your best. That is what makes my team stand out, and keeps the students happy.