What is your role at Cross-Cultural Solutions (CCS)? What do you most enjoy about it?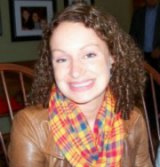 Julie: I am a Program Advisor at Cross Cultural Solutions and part of a team that is the first point of contact for anyone inquiring about volunteer opportunities. I help provide information and support volunteers as they begin the initial process of enrolling with Cross Cultural Solutions. My favorite part about what I do is experiencing that life changing moment when someone makes the decision to go abroad and volunteer! Having experienced that myself each time I have made the decision to actually do it, I know it is a very energizing and exciting moment for someone to decide to go ahead and fulfill a dream. I enjoy every part of talking to people daily who share the same passion I do for volunteering abroad and cultural learning!
What has been your favorite volunteer abroad experience so far?
Julie: It's so hard to choose just one! They are all special in their own way because of the unique culture, the people I volunteered with, and the point I've been at in my own life at the time I volunteered. My most recent experience was in India so, right now, that is my favorite. I also find the experience special because I was able to spend over 3 weeks in India, which is the longest I've been able to volunteer for and I felt more connected! I experienced so much of the local cultural from drinking Chai every day to dressing up in saris. I really connected with the woman I was teaching English and computer skills to as part of my volunteer assignment. I was also able to travel to Amritsar to see the Golden Temple and to Agra to see the Taj Mahal, which was on my bucket list. I always learn so much about myself when I volunteer in another culture.
Tell us about a local person you met during that volunteer experience.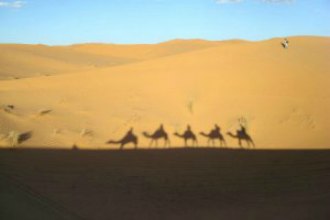 Julie: One person I met during my experience in India is a lovely woman named Usha. Usha was a student at the women's center and part of my conversational English group. At first, she was very hesitant to talk and answer questions. I tried to engage her in conversation and was not sure what exactly she needed or wanted from my lessons. One day I brought a special reading just for Usha and worked one on one. I asked her a question and called her by her name. She was so surprised and happy that I remembered her name that we instantly had a bond. I was able to watch her personality come out over the three weeks I was with her and found that she was a very educated and intelligent woman. We were able to talk about her goals and limitations. It was no surprise that we discovered that we had similar dreams and aspirations. We still stay in contact today!
What makes volunteering with CCS so unique?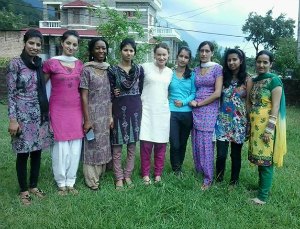 Julie: I have found this experience to be so unique for me because I had sought a way for many years to volunteer objectively in another culture - that is with no religious or political push - and learn about local culture while giving back. This experience has allowed me to combine everything I love, from traveling to cultural learning and feel good about what I am doing! It is rare for a volunteer organization to defer to the local community to express their needs, and provide volunteers to support and foster cultural learning. This is the big picture for me because then I can take this home and educate others about different cultures so we can all have a better understanding of the world. In doing so, we realize that we are not so different, we all face similar challenges and share the same dreams!