How long have you been part of the team at Kivu Gap Year? What is your role?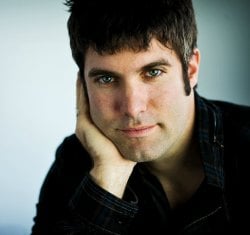 Andy: I've been dreaming about The Kivu Gap Year for a decade. Watching the education system try and re-think how a global generation can engage in making the world spin in all the disciplines is an exciting movement to be a part of.
What inspired you to join Kivu Gap Year?
Andy: In 1998 I sat with the Prime Minister of Cambodia and talked about health care in a country ravished by internal civil conflict. The emergence of a new Cambodia made me want to explore the best practices in how we can educate and train Americans to be a part of a global solution rather than simply classroom settings.
What is your favorite aspect of the Kivu Gap Year programs?
Andy: My favorite part of The Kivu Gap Year is the bridges we build from culture to culture, faith to faith, and vocation to vocation. We are giving our students opportunities to dream Global ideas, see the world through the context of need, and develop their own personal spiritual understanding along the way. I love how we spend time in wealthy places, poor places, and extreme places. We are becoming a place where students can experience education before they sit in the classroom.
What is the best story you've heard of a participant's experience with Kivu Gap Year?
Andy: One of our students worked in a homeless shelter in downtown Denver for nearly a semester. She traveled the world and came home with a totally different outlook on how we do life in America. Upon entrance in her University, she was a year older for her freshman year among those who took the traditional route. I'll never forget hearing the story of our student in the car with four others driving through the inner city of Denver when they spotted a man holding a sign that says, "Will work for food." The other girls started making fun of the guy, jabbing at his character, making insulting comments of his education, when all of the sudden our student stopped them. "I worked with him last year." She knew of this man more than a sign on the street corner. She knew where he came from and why he was there. I love that our program offers students a glimpse into the soul of humanity most of us take for granted as we apply all our layers of judgement to a certain situation.
What tips/insights do you have for students considering a gap year?
Andy: If I had the opportunity to travel the world in a year after high school, I would have jumped on the chance. I believe it is imperative for you to be able to identify with other countries and cultures before you decide your vocational role in the world. And then when you do decide what to study at the University, after The Kivu Gap Year, you'll have a well of information to help you decipher ways to be part of the solution rather than part of the problem in the world.