What do you do at Carpe Diem and what has been your career path so far?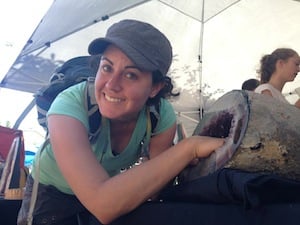 Michelle: I work as Latitudes Director at Carpe Diem Education. I work 1:1 with students and parents to place students in Focused Volunteer Placements for the 2nd semester of their gap year, predominantly in developing countries. I also coordinated the fall 2013 Overseas Educator staff training and collaborate in program planning and development within the organization.
This past summer I transitioned in my role with Carpe Diem from working in the field last year as an Overseas Educator and led the South and Central America semester programs. I have also led for other organizations in the industry and have years of experience working with at-risk youth. My career path after graduating from University of Illinois with a BA in Cultural Anthropology led from serving as a Peace Corps volunteer in Peru focusing on Youth and Community Development, to working in the outdoor industry, working with non-profits, developing a yoga program teaching in Spanish to immigrants and refugees, and private consulting in the personal and professional development realms.
What does the future hold for Carpe Diem? Any exciting new programs to share?
Michelle: The future for Carpe Diem as it involves me is to continue to streamline and improve the Latitudes program. In the Latitudes office, we are constantly researching and vetting new partnerships and strengthening existing connections. This year, we accepted our record number of Latitudes students, 34, and transited from holding our 3 day pre-semester orientation in Portland to a retreat center outside of the city limits. We hope to continue to expand and provide quality experiences for students, their families and program partners.
How do you think international education will change in the next 10 years?
Michelle: Thanks to the American Gap Association, I hope to see an alignment of values and expectations for organizations in the field. Whether a program focuses on service, skills, spirituality or other, I also hope to see sustainable learning and education practices in place. There are a lot of blossoming organizations and ideas out there, I hope we all continue to advocate for the best interest of the students and participants.
What was your favorite travel experience thus far?
Michelle: My favorite traveling experience was a solo trip to Mexico two winters ago. I stayed with and travelled with locals, got a taste of the culture from a local perspective and had a lovely welcome of the new year on the Pacific coast! It was fun to speak Spanish and feel at home, once again, in another culture.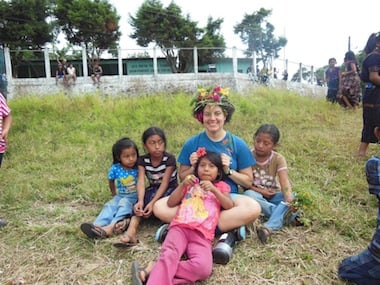 Have you heard of an amazing traveling experience?
Michelle: The best story I've heard from a return student is from a Carpe Mundi, our non-profit branch, Africa Spring 2012 student who shared her experience learning about helplessness. She visited the Mufundi Orphanage in Tanzania and realized she still has choices to make every day. She visited a house in a small village and was able to spend time with a HIV-positive mother and her son. The mother had lost the use of her limbs and could barely speak or care for her son. The student's most profound experience is when she sat in-between the two and read to them. The couldn't understand english, yet leaned on each other and learned together.