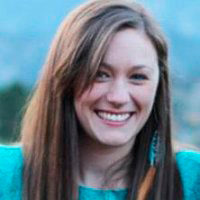 Did you participate in a program abroad? If so, where and what inspired you to go?
Jackie: I did! I studied abroad during college in Valencia, Spain, and after graduation I did an internship program in Buenos Aires, Argentina. I was exposed to travel at a young age, and I absolutely fell in love with exploring other cultures and meeting people very different from myself. I also knew that studying and traveling abroad would give me a competitive advantage in an increasingly global job market. For me, doing an abroad program was non-negotiable. It had to happen.
What aspect of working at ThinkImpact inspires you the most?
Jackie: I love working at a place that challenges the status quo and constantly pushes the limits. We are building programs that are unlike any others I'm aware of, and our team is incredibly passionate about delivering the best possible experience for our students. Our team spans multiple continents and professional backgrounds, but we all have an innate love of education and travel.
What separates ThinkImpact from other study abroad/internship providers?
Jackie: ThinkImpact is in a class of its own. We are an experiential learning abroad program, which means we ditch the classroom in favor of hands-on field experience. Our programs will boost your resume beyond what a standard internship would do—and there's no memorizing coffee orders here! On ThinkImpact programs, our participants live and work directly with local changemakers in rural communities to spark ideas and create real businesses. ThinkImpact Scholars, as we call them, walk away from our programs with concrete leadership and management skills, while also gaining that intangible, indescribable life-changing experience. We operate in rural Africa and Latin America, offering truly off-the-beaten path programs for those who eschew the average study or intern abroad program.
If you had to choose one, what destination would you recommend to prospective students?
Jackie:That's a tough one! I'm not trying to dodge the question, but I really believe that any of our locations could be life-changing, and it really just depends on the person. You may have heard the quote, "It's not the destination; it's the journey." That couldn't be more true. No matter where you go, you'll be doing something special. My best piece of advice when choosing a destination is to push yourself beyond your comfort zone. If a language barrier scares you, go somewhere where you can explore that! If being physically far away sounds daunting, push the limits and try it. I guarantee you'll surprise yourself.
What is one piece of advice you would offer someone considering going abroad?
Jackie: DO IT. There are always going to be reasons not to: narrow course requirements, logistics, funds, etc… but if you really want it, you can make it happen. Someday you may regret not doing it, but you'll never regret going. If you even have an inkling that you might like to go abroad (and you probably do if you're reading this), then GO!
Anything else you would like to share?
Jackie: A friend of mine once told me, "Always trust your gut if it tells you to travel or eat." Now, if those aren't words to live by, I don't know which are…