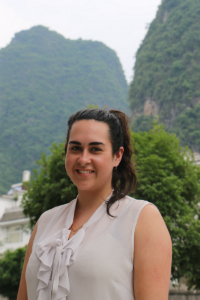 Did YOU study abroad?! If so, where and what inspired you to go?
Sarah: Yes, I studied in Canada for 5 months and it was by far one of the best things I have ever done! I was inspired to go by a friend who had already travelled to many places around the world and was keen to check out Canada. In the end, my friend stayed in New Zealand to get married but I went anyway and found myself living with a great family on beautiful Vancouver Island.
I met many like-minded people from all over the world who are now some of my greatest friends. The new experiences I had (such as watching a live Vancouver Canucks hockey game, attending a rodeo, exploring the Rockies, and my first white Christmas) have left me with some awesome memories too.
I think by spending a period of time in a different country and immersing yourself in the culture, you learn not only about a different way of life but also a lot about yourself.
What do you believe to be the biggest factor in being a successful company?
Sarah: In order to be successful, I think the most important factor is that a company has a clear purpose which all the employees are dedicated to fulfilling. This purpose should be something other than profit; profit should just be a by-product of fulfilling the overall purpose.
Here at Omeida our purpose is to facilitate the development (whether it's personal, academic or professional) of students through language learning and cultural immersion. One of the most satisfying things about working at Omeida is meeting new students, watching them develop throughout their stay and then seeing them leave with a new understanding of China.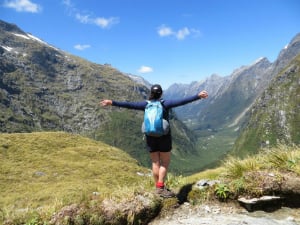 What country have you always wanted to visit?
Sarah: Spain! Not sure if it's the historic sites, beautiful beaches or interesting culture but Spain is a place I have always wanted to go. For ten years, I learnt Flamenco dancing and I would love to watch them dance in the streets to the sound of the Flamenco guitar...maybe I would even join in!
Why is language learning and cultural immersion important to you?
Sarah: It's fun! In today's globalised world, I believe it's really important to develop an understanding of other countries and the best way to do this is by visiting these countries and immersing yourself in the culture. Language is such an important aspect of culture so by learning the language as well, you develop an even deeper understanding of the country.
I have recently started taking some Chinese lessons with Omeida and things that puzzled me at first about China have actually started to make sense! You learn so much from stepping outside your comfort zone and leaving the familiarity of your home country; there's no better way to do this than through language learning and cultural immersion.