Tell us a little about Global Works and your role at the company.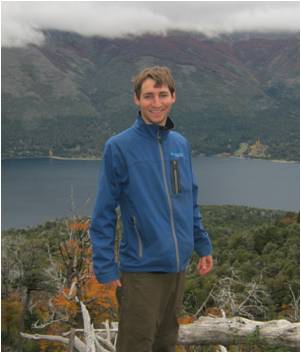 Francisco: Global Works is an international travel organization that offers community service programs for high school students. Currently, I am an enrollment adviser, lead trips in Central America as well as help organize the logistics of the trips.
How did you get involved with Global Works?
Francisco: Two years ago, I saw an advertisement in Boulder, CO. They were looking for a leader with a soccer background who spoke fluent Spanish and had experience working with high school students. After my first trip which was a great success, I became an enrollment adviser for them and then became the Panama Country Director the following year. I now currently work full-time for them.
What is your international travel and community service background?
Francisco: Being born in Argentina and having moved to the U.S. when I was four, I often went back to visit family and friends from a very early age. I have always been interested in travel and have taught in Spain and backpacked around Europe as well. When I turned 17, I started coaching (volunteer) soccer at the recreational level. I then went on to volunteer at a high school where I was eventually given the Head Coach position of the Freshman team. A few years after that, I took an EMT-B course and volunteered for an ambulance service near my town in Connecticut for over a year.
What does Global Works do to prepare its trip leaders for the field?
Francisco: All of the leaders already possess a certain skill set that makes them perfect for the job before being hired. Using that base, Global Works provides many resources as well as a staff training every year for all staff members. First Aid and CPR certificates are mandatory to be a trip leader as well as fluently speaking the foreign language of the country you will be leading in. The expectations of leaders are clearly stated and identified from day one and there are many evaluations that staff members and students have to fill out upon completion of the trips in order to make them better year after year.
What makes Global Works unique?
Francisco: The diversity of the activities that are done on each trip and the blend of Service, Exchange, Adventure, and Language Immersion are part of what makes Global Works so different. Along with our stellar staff and experience running these trips, we continue to run amazing trips that change kids lives and show them a world they didn't know existed.
How do you ensure your programs are sustainable and mutually beneficial for you, the community, and the students?
Francisco: Connecting with the communities where we do our service work and finding out what their needs are is what makes these trips and experiences so beneficial for everyone involved. The blend of activities allows for students to have fun, gain a different perspective on the world, and experience things that they would never have the chance to. This makes our students more aware of how people in different countries live and enhances their perspective on the world.