What position do you hold at HHS Center? What led you to join their team?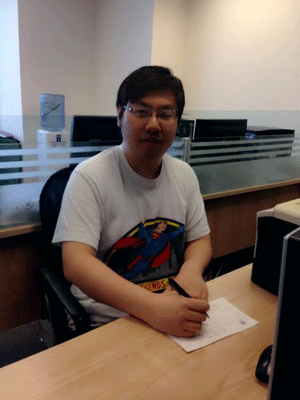 Clark: I am a recruiter at HHS Center. I joined their team because I love spending time with foreign students here and would like to speak English everyday.
What do you most enjoy about your role?
Clark: I mostly enjoy interviewing potential candidates for the program, because it is important for recruiting but also a good way to get to know people from all over the world.
What is your favorite story of a participant's experience with HHS Center?
Clark: Well, it is a great question! One of the things I remember the most is hearing that two of our participants fell in love with each other during the program! The boy is from Mexico and the girl is from Ireland.
What do you think most sets HHS Center's programs apart?
Clark: Participants join the program for the purpose of learning Chinese culture. But they can also meet lots of other students from all over the world and learn about their cultures. It is like a "mini earth" here.
What tips do you have for someone considering a work or study program in China?
Clark: If you would like to join our program, the first thing to keep in mind is that you are here for a great time! HHS program is for cultural exchange, language-learning, and a foreign homestay experience. If any of those things intrigue you, you will definitely have fun here.