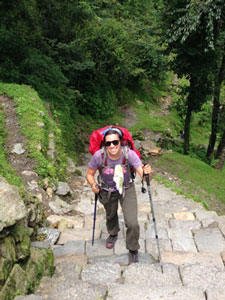 Did YOU study abroad?! If so, where and what inspired you to go?
Hannah: I have always valued international travel and the experiences that come from experiencing other cultures. I knew that I wanted to travel abroad during my time in college, but I was not sure how valuable some study abroad programs would be in terms of education (being stuck in a classroom in an exotic new country sounded like no fun to me!).
Then a friend told me about ISDSI and the programs that it offers. ISDSI seemed to offer an insider's access into a culture, while also examining the issues that I was focused on in my courses at college. And I wasn't disappointed! It changed the way that I wanted to learn I have been in Thailand for 2.5 of the 4 years since I studied abroad here.
What is the best story you've heard from a return student?​
Hannah: Just last Friday during a hike, I was perched on a rock on the banks of a waterfall eating my lunch of sticky rice, pork, and chile paste, when one of our current students approached me.
He wanted to thank me for working at ISDSI and for helping to create such an amazing program. He expressed that there are no other programs doing what we are and he was thrilled to be out hiking and exploring the ecosystem for his class. I was both flattered to be part of his experience and proud to be part of ISDSI.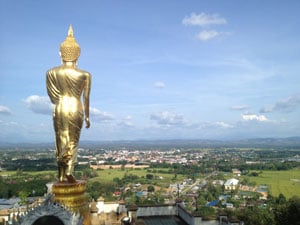 What country have you always wanted to visit?
Hannah: Recently, I have been fascinated by the idea of visiting Mongolia.
How have you changed/grown since working for your current company?
Hannah: Actually, I have changed and grown a lot since initially studying abroad with ISDSI as a junior in college. I came back from my study abroad experience invigorated and ready to take advantage of my college experience. ISDSI taught me that my classroom is everywhere, that every experience is an opportunity to learn.