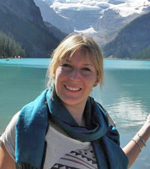 What position do you hold at PoD and why do you like working there?
Gemma:I love working at Pod Volunteer as a Placement Manager since each day I am able to help a diverse range of volunteers support our fantastic projects around the world.
Did you volunteer abroad? If so, where and what inspired you to go?
Gemma: I volunteered in Tanzania for two summers during my university degree and carried out research for my dissertation while I was there. I wanted to use my university long holiday to support a grassroots charity and experience life living in rural Africa. It was an incredible experience which I will never forget.
What does the future hold for PoD - any exciting new programs to share?
Gemma: We have just launched a Summer Volunteering Group project in India which is very exciting since we are organising group activities at schools and a Children's Home where we will help to increase the children's confidence and English communication skills. It is a perfect project for first time volunteers or first time travellers since it has great support from our UK team leader as well as the local team in India.
How does your organization differ from other ones in the industry?
Gemma: We are a small not for profit organisation and we are at the forefront of ethical and responsible volunteering. We are all passionate about helping the placements around the world.
What is one thing you would tell any future volunteer?
Gemma Do your research! If you are up for a challenge and would like contribute your time to a fantastic project then just got for it! But don't just take my word for it, 98% of our volunteers would recommend Pod to their friends and family!
How do you think volunteer abroad will change over the next 10 years?
Gemma: Over the last 10 years we have found that volunteers from different age ranges have given their time to volunteer around the world. I think it will become mainstream for people to not only volunteer at home but give up their holidays to volunteer around the world too.