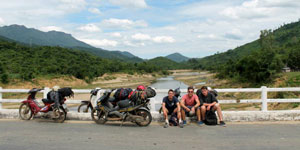 Did YOU intern abroad?! If so, where and what inspired you to go?
Josh: I haven't interned abroad but I did work at a sleepaway camp in Pennsylvania, United States, a few summers ago. The chance to live independently, experience a different culture, meet people from all over the world and see things you only usually get to see in the movies was unbelievable.
In that sense, the summer camp was much the same as interning in a city abroad. You are exposed to a whole new way of life whilst learning to become more independent and gaining real life experience. Working in Pennsylvania helped me to learn new skills and ultimately boost my employability.
What does the future hold for City Internships - any exciting new programs to share?
Josh: 2015 is extremely busy for us at City Internships. It marks the first time we will be running programs in the spring and fall seasons, and also sees us increasing our footprint in the United States with the launch of our New York program.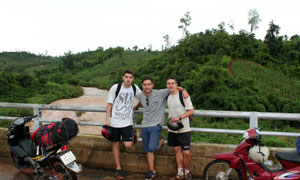 Employers and students alike are attune to the huge benefits of work placements. Students learn valuable skills and gain industry experience that will aid them in their future careers and employers gain a real insight in to how interns would fare in their business long-term, far better than a CV or standard interview process.
What country have you always wanted to visit?
Josh: I would love to travel around South America. Sadly, I couldn't to make it over to the 2014 World Cup in Brazil, but my idea of the next best thing would have to be hopping on a motorbike and zipping around Argentina, Peru and Brazil.
What was your favorite traveling experience?
Josh: Making my way around South East Asia with my friends is something that will stay with me forever. Every day was different, and taught me a lot about the continent. The people were some of the friendliest I have ever met and the markets, food, scenery and nightlife were unforgettable every step of the way. Working in the US was also amazing and I am still in contact and meet up with the friends I made out there.
What unique qualities does your company possess?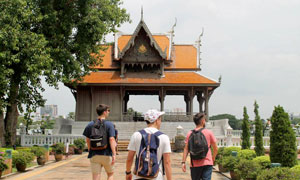 Josh: Our company's focus is primarily on providing candidates with a great internship that is right for them, a placement that matches their skills and aspirations perfectly.
But, we also place great emphasis on your time outside of working hours. Interns are housed in state of the art, centrally located accommodation, with access to facilities such as gyms and canteens. Furthermore, weekend excursions and social events allow participants to truly explore their chosen cities and make the most of their surroundings. City Internships not only provides great work experience opportunities but also an unforgettable 2 months that will live with you forever.