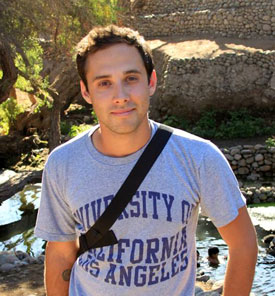 What position do you hold at IFR? What has been your career path so far?
Ben: I am co-director of the Chincha Valley Archaeological Project Fieldschool, alongside Drs. Charles Stanish and Henry Tantaleán. For the past 10 years I've been engaged in anthropological archaeology as a student – first as an undergraduate at the University of Chicago, and now as a graduate student at UCLA.
I am currently conducting fieldwork related to my doctoral thesis (almost done!) and getting ready to take the next step. Teaching field archaeology has become a passion of mine, especially getting students acquainted with and involved in the complete research process - from excavation to presentation and publication. I plan on sticking around for quite a while!
Did YOU study abroad?! If so, where and what inspired you to go?
Ben: My first experience abroad was actually with a fieldschool program in Chile under the direction of the current IFR director, Ran Boytner. This was a few years before the IFR came into existence, so I guess you could say I was an early 'guinea pig' for the early IFR model!
I was inspired to try out fieldwork by Dr. Maria Lozada, who runs a wonderful longstanding IFR fieldschool program in Arequipa, Peru. It started out as an adventure with some incredible mentors, and now I'm making a career out of it – one excavation unit at a time. I'm considering titling my dissertation "The Evolution of Archaeological Fieldschools in Andean South America (2007-2015 CE)". Just kidding!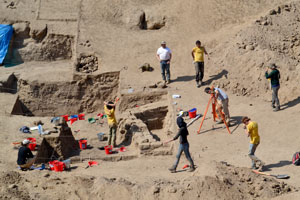 What about the future of the industry? How do you think study abroad and international education will change over the next 10 years?
Ben: It is always hard to predict the future, but I hope over the next 10 years we will continue to see the rapid integration of diverse international study abroad programs into independent organizations (like the IFR), rather than the traditional approach where programs are managed on a university-by-university basis.
I am a big believer that study abroad programs should really be integrated research experiences for students; for this to be successful, each project has to be able to respond to the unique challenges that they encounter in unpredictable field environments.
I think the IFR facilitates this by providing a flexible framework that gives us, as directors, the latitude to tailor our programs to our particular circumstances. It makes us better teachers and better scientists. What's an adventure if it's full of red tape?
Which study abroad destination is most underrated? Conversely, which is most overrated?
Ben: This is a terribly dangerous question, but also a very thought-provoking one that I can't resist. I'm of the opinion that those of us in our teens, twenties, and thirties should be using our youth to tackle the most challenging adventures that we can – physically, intellectually, and socially.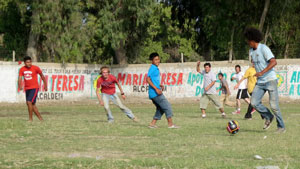 We should be trying desperately to get into the world's gnarliest jungles, like the Amazon Basin or the Congo, or its highest altitudes, like the Peruvian Altiplano or the Tibetan Steppe.
We ought to be going to places where English is rare, and we ought to be learning rapidly disappearing indigenous languages while we have the willpower and the mental plasticity to do it.
Western Europe is still, if I am correct, the most popular study abroad spot for US students. I don't understand why! When my body can't handle the Australian outback or the Yukon anymore, I'll meet you in the south of France.