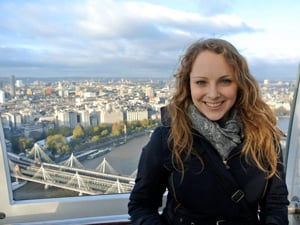 What position do you hold at Charles University? What has been your career path so far?
Katie: I am the International Programs Officer at the Charles University Faculty of Arts. I work with English-speaking students who are not completing their full degree at the Faculty, but are instead studying abroad for a year, semester, or summer. I studied abroad first during my sophomore year of college in Aix-en-Provence, France, and as cliché as it sounds, the experience changed my life!
I returned back to the States and began peer advising at my home university's study abroad office, and eventually began working in the office as a Program Assistant. I was originally a theatre major, but my experiences abroad and in the office taught me that I wanted to work professionally in the field of international education.
After graduating from Susquehanna University, I attended a master's degree program at Cardiff University in Wales in European Studies with a focus in Culture and Ideology. I chose this program because it would give me the experience abroad I needed to work in the field, and knowledge that would be helpful to me in my career.
While I was studying at Cardiff University, I also worked as a program assistant in their international office to continue gaining experience, and learning about the Erasmus European exchange scheme. After finishing my master's degree, I desperately wanted to continue living in Europe, and found a position at Charles University. It's been a perfect fit thus far, and Prague is an amazing city to live in- I'm honored to have the opportunity!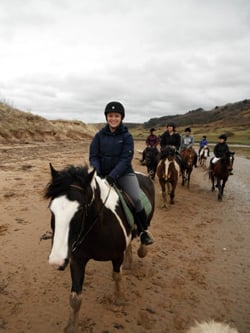 What about the future of the industry? How do you think study abroad and international education will change over the next 10 years?
Katie: I think that the international education industry will continue to grow at an exponential rate over the next 10 years. With initiatives such as Generation Study Abroad from the Institute of International Education, and scholarship opportunities for students from a wide range of backgrounds and academic interests, I think that studying abroad will become the norm for American college students.
I hope that through this growth, the field will tailor itself to be both academically rigorous and culturally engaging, and that it will place a high emphasis on experiential learning, as I think this aspect is what makes studying abroad so valuable and important for undergraduate students.
What unique qualities does your university possess?
Katie: I think that the Faculty of Arts is an extremely unique place to study abroad because it offers opportunities for non-Czech speaking students in a primarily Czech-taught university and country. Students who study in the East and Central European Studies program have the benefit of being full-time students at the Faculty of Arts, but they also have a wide range of classes available to them that are taught in English for which they are given American credits.
Students have the ability to interact with Czech and European students both in and out of class with the help of the Charles University International Club. I really enjoy seeing our students step outside of their comfort zones while living in Prague, as many of them choose to explore the city and country on their own, or with foreign friends, and are truly able to immerse themselves in Czech culture.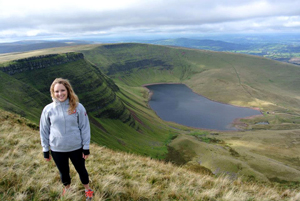 What country have you always wanted to visit?
Katie: I have always wanted to visit Morocco because I would love to experience the cultural diversity that can be found there. I studied abroad in the South of France, and I've always had an interest in post-colonial French nations, as they have all developed so differently in their post-colonial states.
I have also seen photos of different cities and landscapes in Morocco, and haven't found one that I didn't like! I can't wait to have the opportunity to travel throughout the country and to learn more about its history and culture.