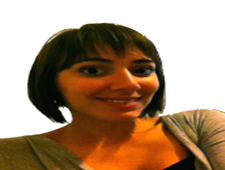 What is a typical day like for you at Go Abroad China?
Erica: Since I am with the marketing team, a lot of my work is done through online channels and social media platforms. On a daily basis, I assist with advertising our programs to potential clients and seeking new partnerships with groups such as student clubs, organizations, universities and other school societies.
Which study abroad destination is most underrated? Conversely, which is most overrated?
Erica: It is not so simple to pick a place that is underrated or overrated, I think it all depends on personal interest combined with the kind of experience that a person wishes to have. For example, if a person is more inclined towards the corporate world for their employment prospects, then a country with a vibrant economy might be the answer. I think any uprising Asian country becomes the preferred destination largely because of interest that arises from western countries.
On the other hand, people who look more towards community projects, culture and just general life experiences have the broader options; any developing country would be the better option. We know the already developed western European countries have remained popular with art and modern European languages. But actually when you look at every continent, there are different opportunities depending on the request of any individual wanting to go abroad.
What do you believe to be the biggest factor in being a successful company?
Erica: It goes without saying, for Go Abroad China, understanding and being able to deliver exactly what the clients want is the biggest factor in finding success. Because our company revolves around the client and service delivery, we know and understand the importance of keeping up a smooth operation, continuing to learn what the going abroad industry is about and how it changes, and best of all being flexible enough to understand that not all clients are the same but that all of them still need the same professional service. I feel that customer needs are never exactly the same; the best thing lies in knowing how to accommodate them yet still maintaining our own company values.
If you were a participant in a Go Abroad Program, what would your program choice be?
Erica: I would definitely choose to do an internship preferably in a company with international connections but of course be based in China. An internship provides the needed fieldwork experience for most students who have only the knowledge from years of studying but haven't actually applied it in real life.
When you look at the job market almost everywhere, employers are quite responsive to job applicants who have had some international experience, whether through an internship placement or traveling abroad. Then in addition to the internship, I would combine it with some traveling and seeing other Chinese cities just for my own enjoyment.