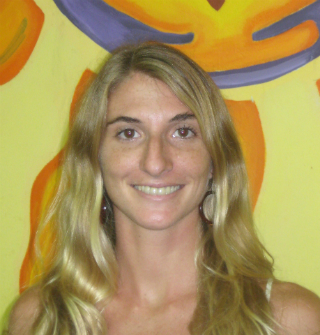 What do you believe to be the biggest factor in being a successful company?
Virginia: In my opinion the biggest factor is to have a good group of employees that are able to communicate and work as a team. Also for a company to be successful, it has to have a clear purpose and a good organization of tasks and responsibilities.
What was your favorite traveling experience?
Virginia: My favorite traveling experiences was when I came to Costa Rica in 2007 for the first time. After living here for a while -- I stated working at Intercultura. This is where I discovered my passion for teaching, and working for the school was the best training ever.
I enjoy working in a respected school and woking with an amazing team.
How have you changed/grown since working for your current company?
Virginia: I have grown a lot professionally and as a person. I've learned how to work in teams, how to share, grow and become more experienced as a group while always considering what's best for all as workmates.
What language have you always wanted to learn and why?
Virginia: I have always wanted to learn French; I actually studied 3 months of French at Intercultura years ago. I think that as we live in a place where tourism is present it's good to learn other languages to be able to communicate with the visitors better. Also, there is a personal interest I have with French -- hopefully I can keep taking French classes at Intercultura soon!