Why is language learning and cultural immersion important to you?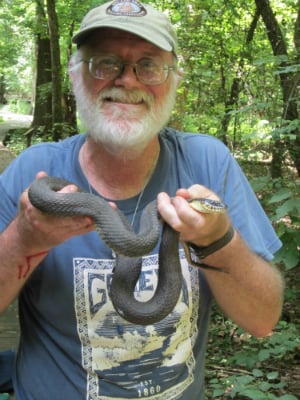 David: The richest part of traveling is expanding your mind to the diversity of ideas and attitudes held by other cultures. And the key to taking in these ideas is understanding the spoken languages where you are staying.
In Latin America an anglophone can travel and get around "fairly well" by just speaking English, but most verbal exchanges will be limited to tour guides, hotel operators and others whose viewpoints and attitudes might not be the same as those of the rest of the population.
And even if you speak the language fluently, you probably won't catch a lot of the local customs, habits and behaviors until you actually live in a house with mainstream local people, and become involved in the household, neighborhood and extended family activities.
The longer one can be immersed in such a way, the better one can comprehend the culture and people.
Did you intern abroad? If so, where and what inspired you to go?
David: Indeed, I myself was a study abroad student at the University of Valencia, Spain, in 1975 and 1976. It was an eye-opener and wonderful experience and sparked my desire to later join the Peace Corps overseas. How I got pumped to go to Spain is an interesting story.
In the summer after my junior year in college my family took a simple but long "car safari-camping" tour of Mexico and on that trip I discovered (to my delight) that my 4 years of high school Spanish enabled me to communicate with the locals (mostly to learn where I could find snakes) and learn a little about life in Mexico.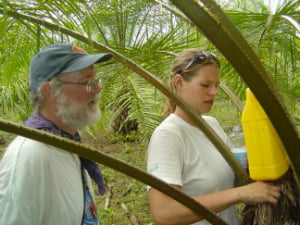 Back at college I squeezed Spanish conversation courses into my schedule and even joined a Spanish conversation club. When what appeared to be a good possibility to get back to Latin America (specifically Peru) working on an archaeology dig with my college professor didn't pan out, and a high school friend raved about her program in Valencia, I chose to spend a couple of semesters in that city of paella and Mediterranean coastline.
What unique qualities does ICADS possess?
David: I think the most important skills a person can have are those that help him or her become a critical thinker, to see and study situations from different angles and different perspectives.
Indeed, our planet will not only benefit from such new critical thinkers but needs them urgently to fuel the transition to greater environmental and social justice.
The ICADS courses are known for emphasizing this sort of a holistic approach, which makes it challenging for students.
Indeed, there are other types of programs that have found that just giving their interns "fun in the sun" and little else is not necessarily bad for business, but ICADS wants its students to explore a different path. Another unique quality is that the everyday lifestyles and activities of the ICADS professors encompass many of the types of changes that are the end product of critical thinking and analysis.
How have you grown since working for your current company?
David: The ability to keep learning and growing is definitely one of the big positive points of working with ICADS. Most of my work with university students previous to ICADS had centered on tropical ecology, sustainable extractivism, and biodiversity conservation.
But by being a team teacher with others who have experience in sociology, gender issues, the mechanics of cooperativism and so forth I have learned how very necessary it is that a holistic approach be taken when looking at the relationships of communities to their countries and environments. The truth is that so many fields come into play when approaching this theme of "development" or "sustainable living" that professors must be constantly continuing their own education and understanding of the issues and proposals.