What position do you hold at Global Experiences? What has been your career path so far?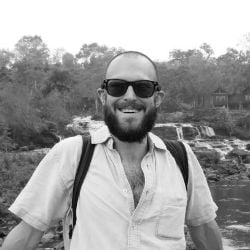 I am a Program Consultant at Global Experiences. I work with students who are interested in our internships to ensure we can provide them with the experience they're seeking. I get to chat with students from all over the world, and help them to achieve their own personal and career-based goals! It's incredibly rewarding.
My career path has been unique. Upon graduating college, my number one goal was to travel. I held a lot of odd-jobs in various locations around the Pacific Northwest, where I learned how to cook in a seasonal/farm-to-table restaurant, and then spent two years teaching English in South Korea.
After completing a five-month backpacking trip through SE Asia, India, and the US, my wife and I decided to settle down. I came to work at Global Experiences because I know how fortunate I was to have the opportunity to travel and follow my passions. It's my hope to help today's college students gain the skills needed to follow their own dreams, while also experiencing everything our big ole' world has to offer!
What country have you always wanted to visit?
It's impossible for me to pick just ONE country, so these are my top 3 :)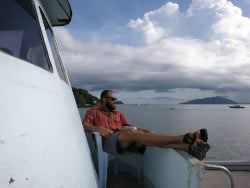 1. Iran: I was an Islamic Studies minor in college, and had the great benefit of learning about the fascinating and misunderstood history of Iran. From its megalomaniac Persian past, to its cosmopolitan east-meets-west mid-60s & 70s, to today's fractured state, Iran is one of the most mysterious places on Earth, and one I feel I have to see to really understand.
2. Russia: I was born at the tail-end of the Cold War. Russia has always been this ominous no-man's land my whole life. It's vast and beautiful and so similar to America, and yet so different all at once. Another one I have to see to really grasp and understand.
3. Myanmar: After spending three months in SE Asia last Spring (2014), my itinerary forced me onward to India. Myanmar, having just opened its borders, is the last untouched gem of SE Asia. More similar to Laos and Cambodia than it's more popular neighbors, Thailand and Vietnam, Myanmar will surely explode with tourism before long. I have to see it before that happens!
Why is language learning and cultural immersion important to you?
I grew up in a small suburban town just SW of Chicago. It was as white-bred middle class as a place could be. While I was thankful for the safety and security as a child, as I grew up I began to resent coming from such a place that increasingly felt sterile and boring.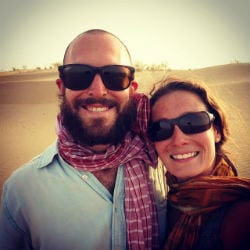 Cultural immersion showed me how different, yet, at the same time, how similar the rest of the world was. It showed me how many different ways one could live in this world. It showed me the varying definitions of success. It showed me how critical love and understanding and acceptance is. It showed me how much could be overcome simply through conversation and listening. It also showed me the true benefits of community and family.
Upon returning from my travels, I always feel even more fortunate for the family I have, the love I've been surrounded by, and rich with understanding for the interconnected human community we're all apart of.
What unique qualities does your company possess?
Here are two key qualities I see here at Global Experiences that make us an effective and special organization.
First and foremost, we are a group of experienced travelers. At every level of our company, we are staffed with people who have lived and worked abroad.
This kind of experience gives us a first-hand understanding of both the benefits of international travel, and the importance of overcoming the challenges that inherently come with international travel.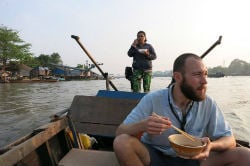 Moreover, we all love the revelations and learning opportunities that come from travel. That's something that can reach our interns and the larger community within International Education.
Secondly, we are dedicated to innovation which has shaped and defined us since our inception. We are the original international internship provider, and we continue to redefine this aspect of our larger field.
Our office is a constant incubator and laboratory for what is possible within International Internships. This dedication to constantly making the experience of International Education better and more effective, is one that will have far-reaching implications on this generation of college students!