Tours & Trips
The 11 Best Things To Do on a Costa Rica Tour
From ziplining above tropical rainforests to bathing in volcanic hot springs, here are the best activities to do in Costa Rica to maximize your very own Pura Vida during your travels.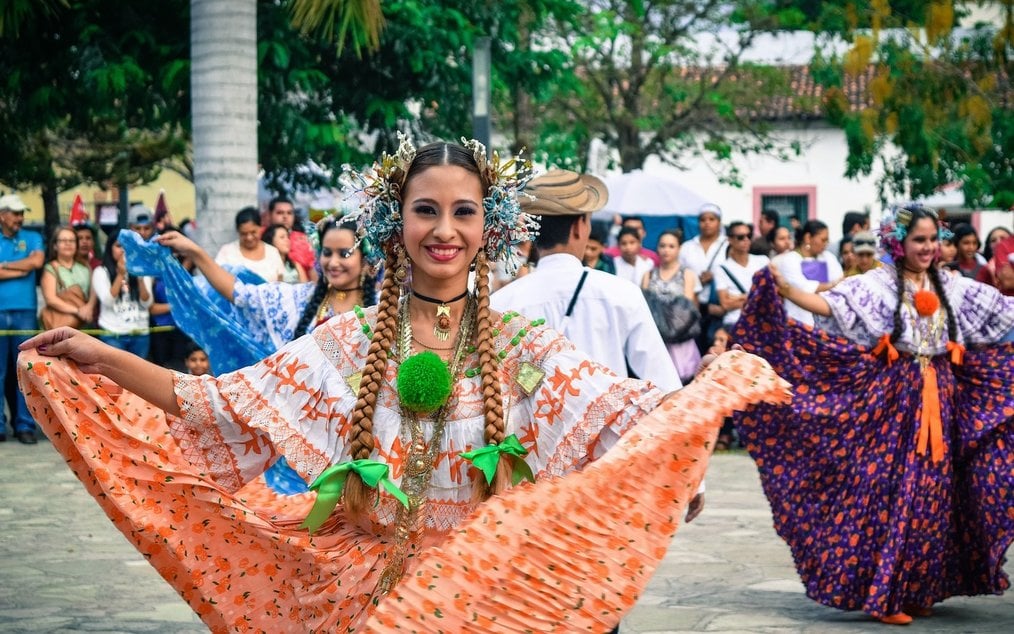 When traveling in Costa Rica, expect to hear the words "Pura Vida" everywhere you turn. It means 'hello', and also 'goodbye.' You can use it to apologize, and also to offer forgiveness. Though the term translates to mean the 'simple life,' it captures much more than that. It means to be joyous, to be appreciative of everyday life. It means, in short, to be happy.
That Pura Vida spirit is an embodiment of the lifestyle and attitudes of this country in Central America, and it appears to be working. Philosophies and policies that other parts of the world are frantic to adopt in 2019 have long been part of Costa Rica's DNA: Sustainability, wellness, cultural preservation. Costa Rica is home to 29 National Parks (and 12 different types of microclimates), and over 26% of the country is protected.
But it's not just the land that's benefitting from Pura Vida, it's the people. According to the Gallop World Index, Costa Rica is one of the happiest countries in the world. So, how best to pocket some of that happiness for your own when you travel to Costa Rica next? From ziplining above tropical rainforests to bathing in volcanic hot springs, here are the best activities to do in Costa Rica to maximize your very own Pura Vida during your travels.
1. Practice Yoga in the Nicoya Peninsula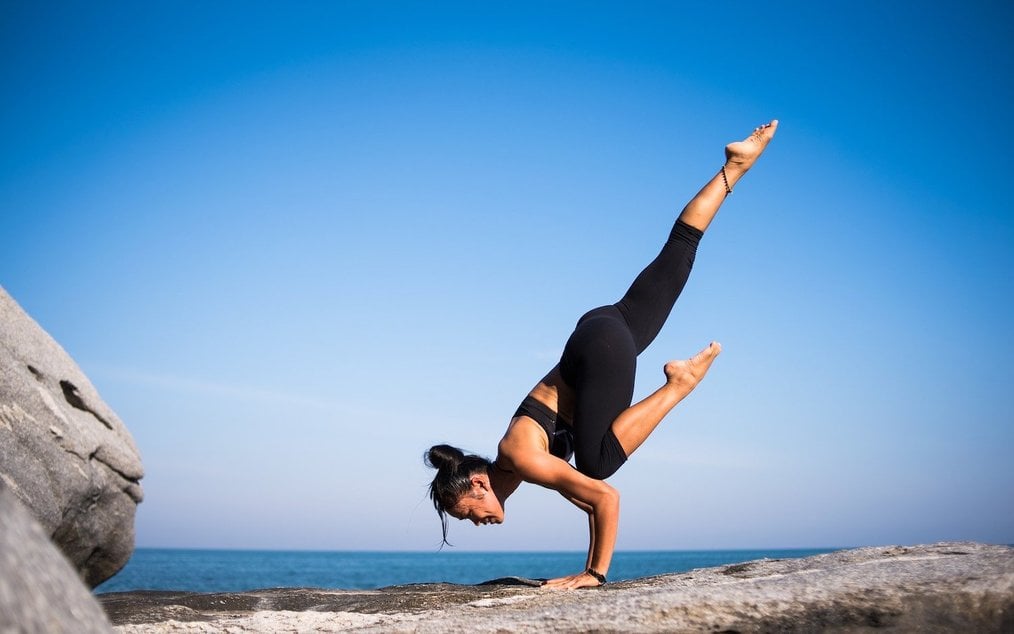 Visit the hippie beach community of Playa Samara for a taste of how Pura Vida is practiced on a daily basis, and practice yoga on the beach at Playa Nosara. Both towns are located on the coast of the Nicoya Peninsula, in the Guanacaste province. This area in Costa Rica has been labeled as one of the five Blue Zones in the world, where people regularly live past the age of 100, due to healthy, laid-back lifestyles. Sign up for a yoga retreat in Nosara to learn their secret to Pura Vida living with a side of Zen.
2. Zipline Above the Jaco Rainforest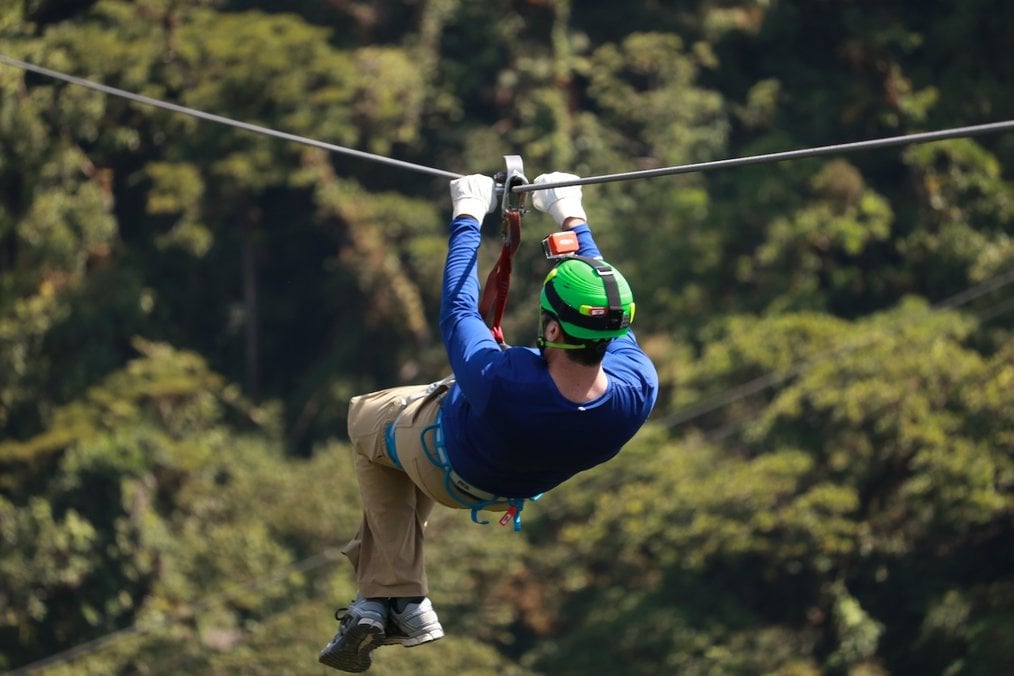 Ziplining is a time-honored tradition in Costa Rica, thanks to the region's rich biodiversity -- despite being roughly the size of West Virginia, Costa Rica accounts for nearly 6% of the total biodiversity in the world.
Ride the Pacific Aerial Tram through the Jaco rainforest before ziplining above the canopies. The Vista Los Suenos Adventure Park boasts the longest zipline in the country, with just under 2.2 miles of total cable distance to the bottom. On your descent, you will witness views of Herradura Bay and the Nicoya Gulf in the distance -- and whiteface monkeys and scarlet macaws in your immediate line of vision.
3. Bathe in Hot Springs Beneath a Volcano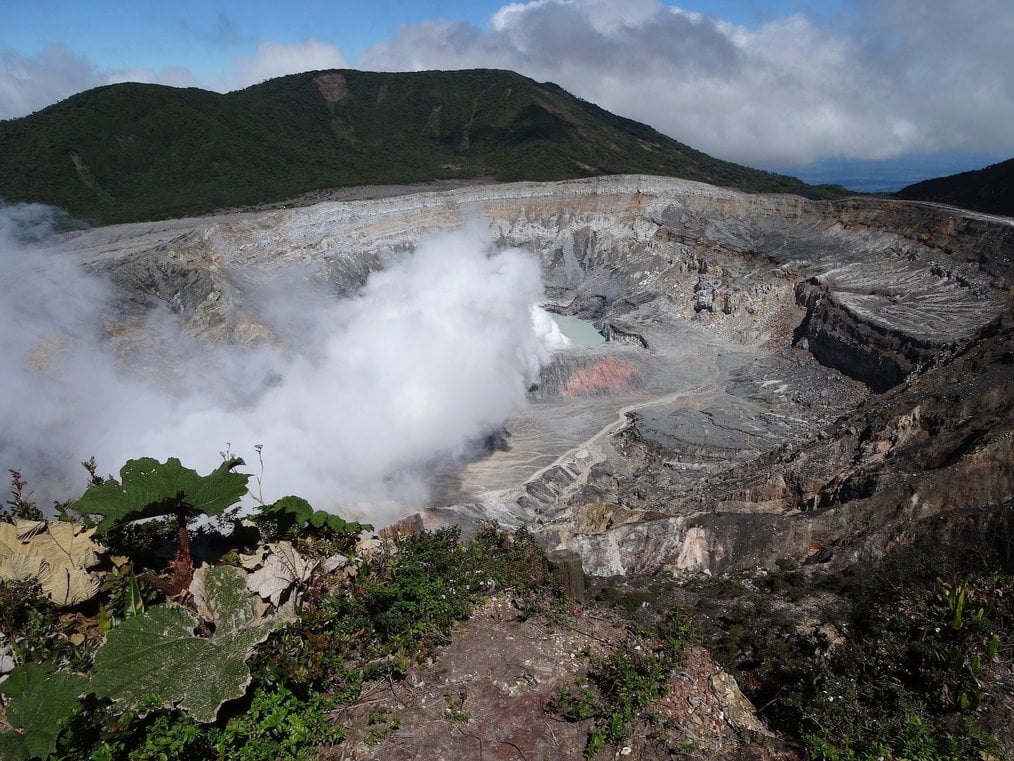 For another unmissable experience in Costa Rica, head northwest to bathe beneath the shadow of an active volcano. Though lava stopped flowing at Arsenal Volcano in 2010, it can still erupt at any moment -- which adds some excitement to the purifying activities. (Volcanic mud is very nutrient-rich and good for your skin—Pura Vida, indeed.)
For travelers hesitant about bathing near an active volcano, these natural benefits will be available in many spa treatments around the La Fortuna region.
4. Learn to Surf Along the Pacific Coast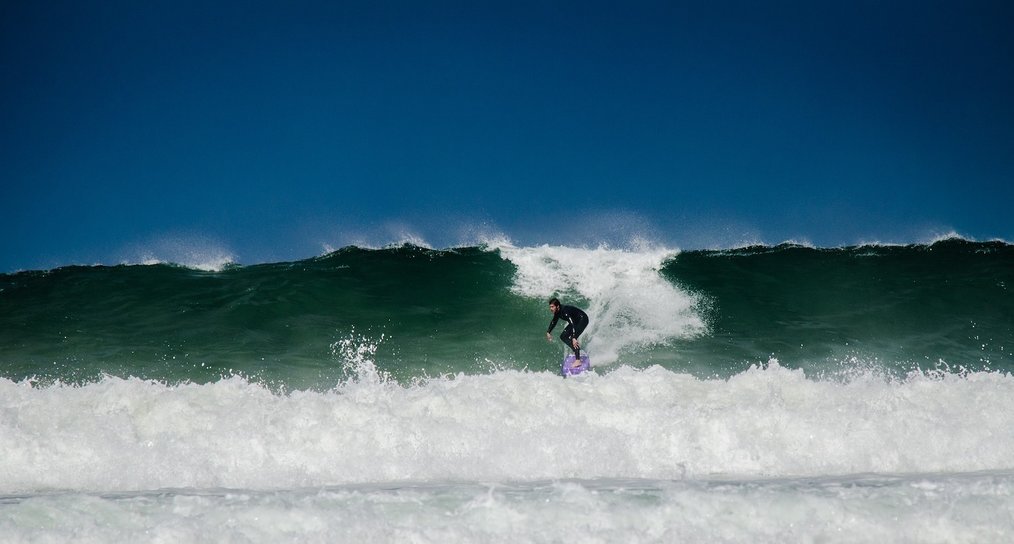 The coast of the Guanacaste Province, in northwest Costa Rica, is famed for both its tropical beauty as well as its laid-back surf culture. The relatively calm waters of Playa Samara are wonderful for learning to hang ten -- as is the aforementioned laid-back vibe of the community in the Nicoya Peninsula.
Up and down the coast in the Guanacaste province, there's no shortage of opportunities to learn to ride a wave once and for all. From surfing camps and surfing lessons -- even to surfing hotels --, there's never been a better place to catch a wave.
5. Go Museum-Hopping in San Jose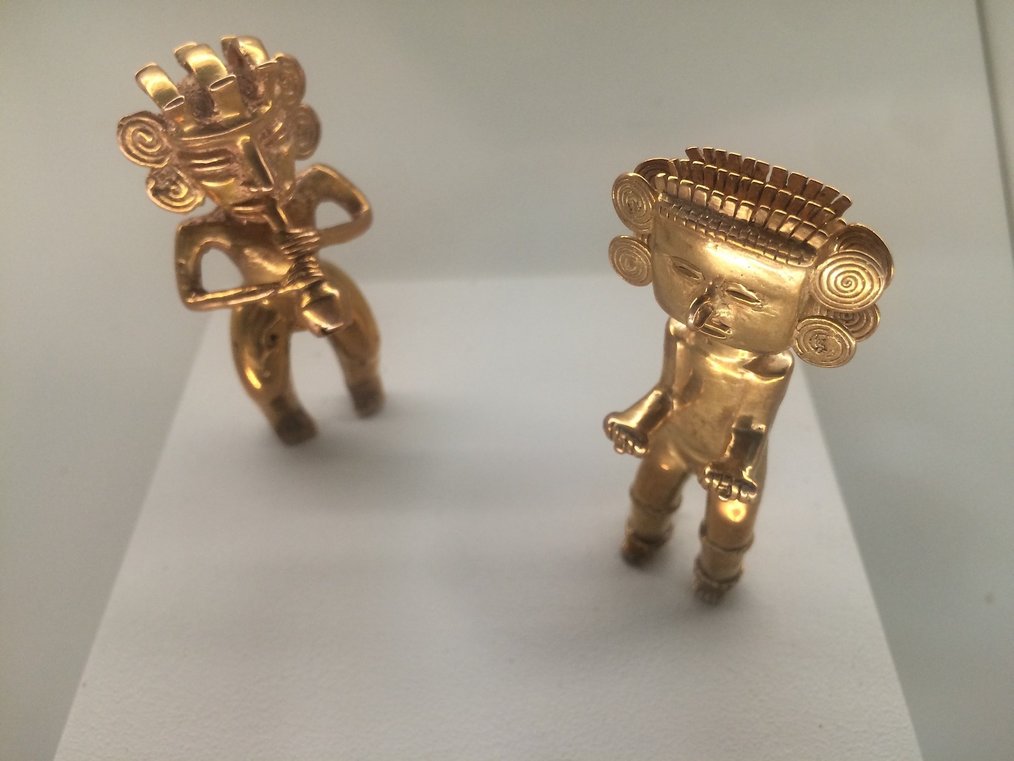 Travelers can't spend the entirety of their time immersing themselves in the country's nature -- appealing though that may be. If you're looking for cultural experiences while on your Costa Rica tour, there's no better place to visit than the capital city of San Jose.
The indigenous history of Costa Rica is fascinatingly preserved and conveyed at the National Museum, the Pre-Colombian Gold Museum, and the Jade Museum -- and all three are must-visits for travelers looking to orient themselves with the heritage and history of Costa Rica as a nation.
6. Horseback Riding in Guanacaste Province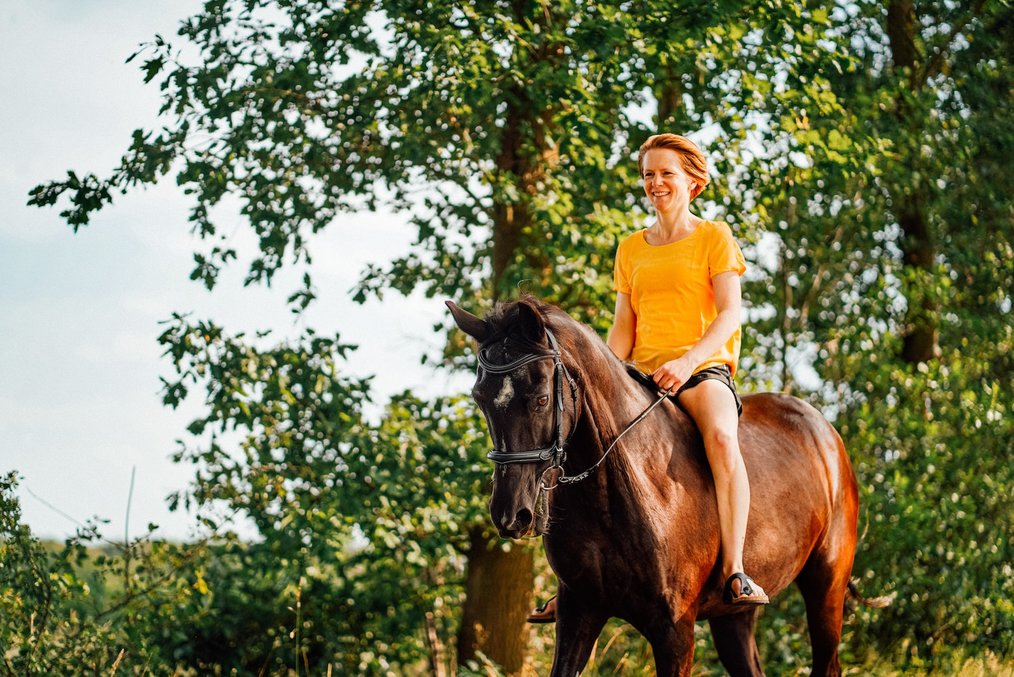 There is distinct cowboy energy to Guanacaste province, as well as the southern mountains of Costa Rica, as they were the first regions to be conquered by the Spanish. These areas maintain their Spanish traditions to this day, with cattle ranches and horseback rides through Costa Rica's wild countryside.
Horseback riding is also a great way to connect the history and culture you experienced while browsing museum galleries in San Jose with hands-on experience!
7. Explore Manuel Antonio National Park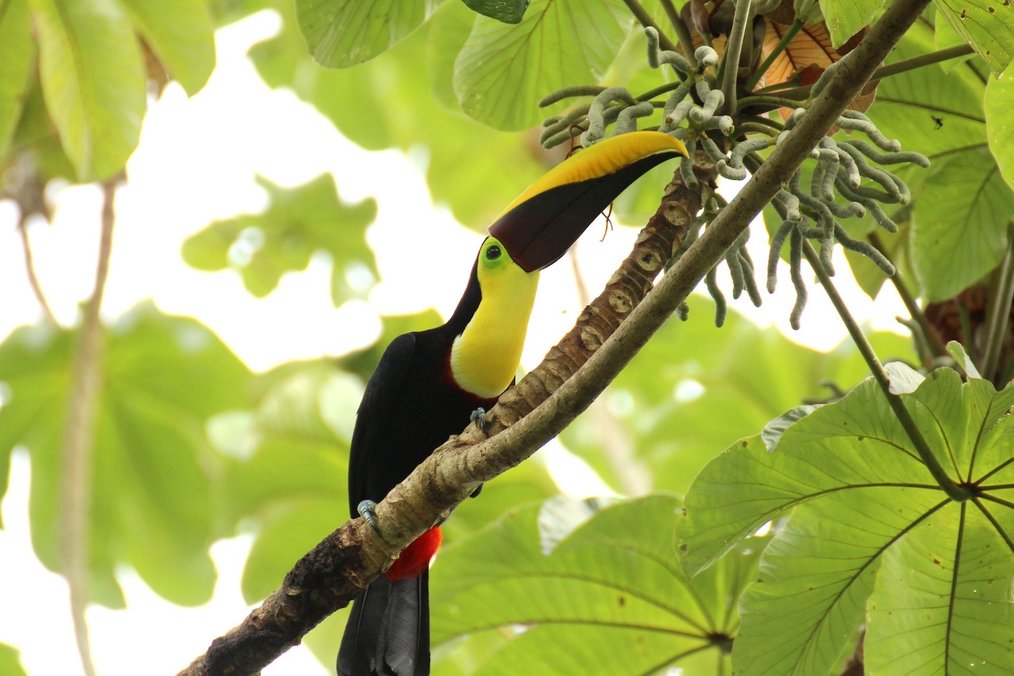 The crown jewel of Costa Rica's world-renowned ecotourism offerings, Manuel Antonio National Park is rich with indigenous wildlife, boasting almost 300 different species of birds and mammals. There are plentiful hiking and walking trails throughout the National Park, and, for animal-lovers, this is also the part of the country where you're very likely to see sloths. We also suggest a sunset sail, as the animals tend to be more active when it's not the middle of the day (and we're all suffering from the peak heat).
8. Take a Canopy Tour of Monteverde Cloud Forest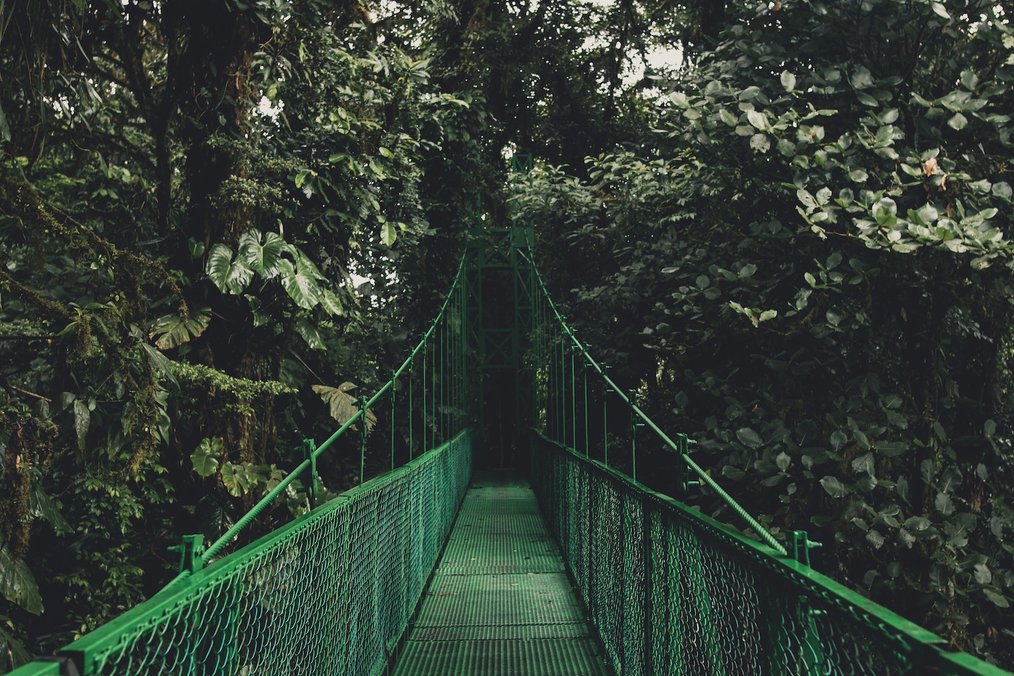 Considering the fact that over a quarter of Costa Rica is protected natural land, it shouldn't come as a surprise that many of our suggestions occur in Forest Reserves or National Parks. The Monteverde Cloud Forest is particularly spectacular, however.
Monteverde isn't your standard forest, as only 1% of all woodlands are cloud forests like this one. Taking a canopy trek, with its hanging bridges and possibility of spotting wild jaguars is not your average nature tour either.
9. Whitewater Rafting on Rio Celeste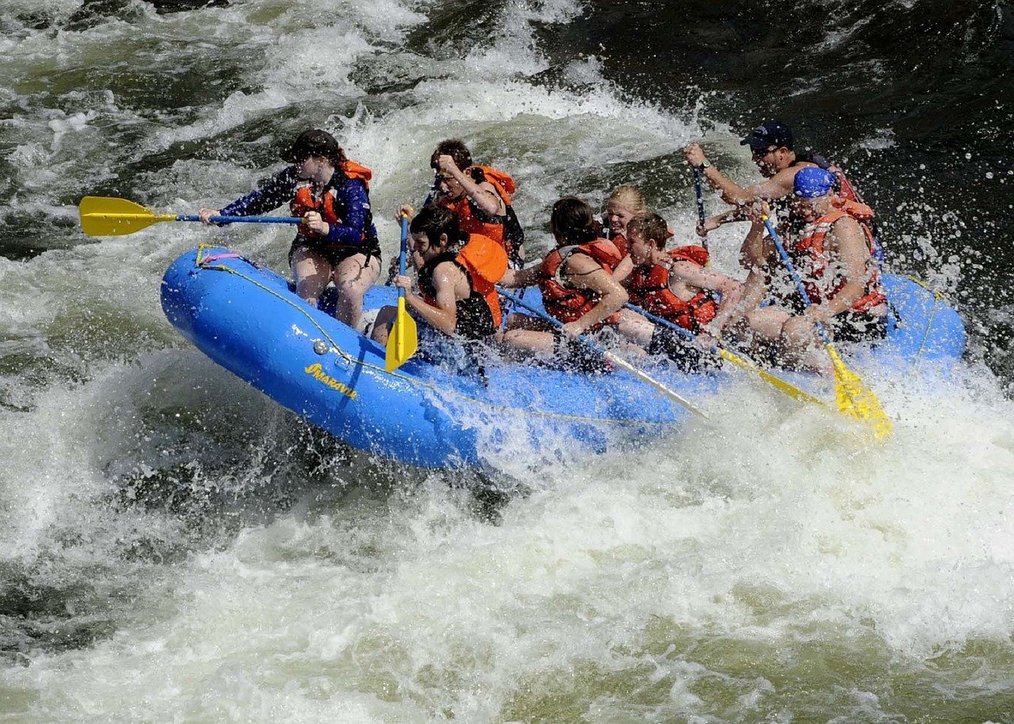 The bluest river in all of Costa Rica is tucked away in Tenorio National Park—and also happens to lead to a majestic waterfall. Rafting is a great way to experience the Rio Celeste up close and personal. Rafting tours on the Rio typically range from Class TK to TK.
If you get a little damp from rafting, that's part of the experience! The river is said to have healing properties -- an assertion you won't dispute once you've experienced it for yourself.
10. Coffee Tasting in Los Santos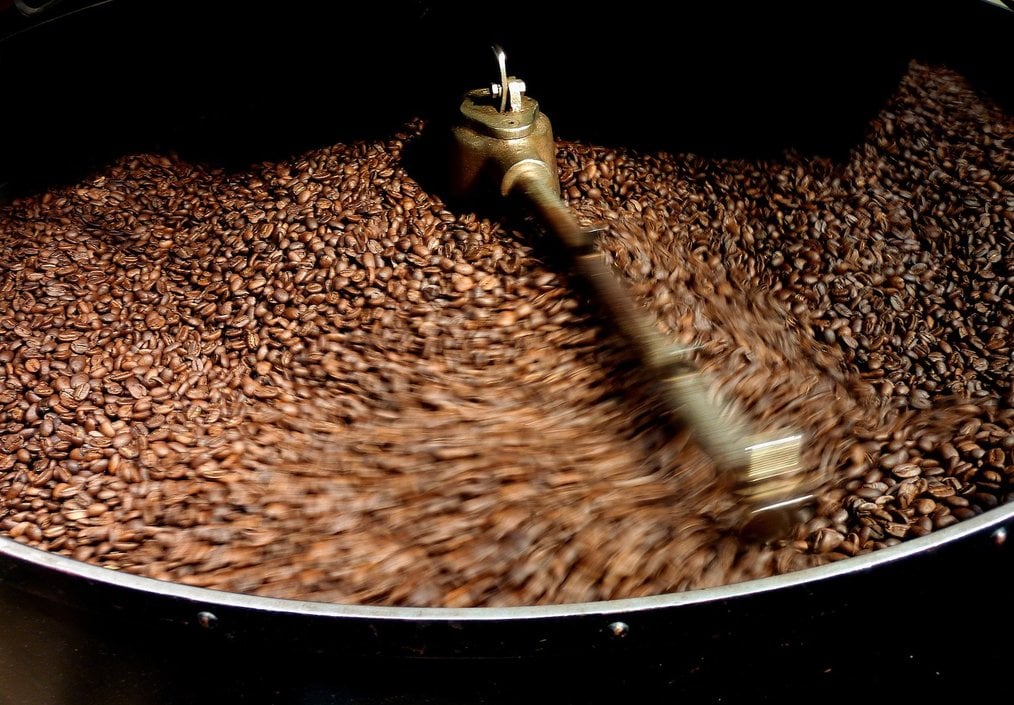 Need some caffeine to re-energize after all of these other Costa Rica adventures? Head up to the Costa Rican coffee capital of Frailes, in Zona de Los Santos. There you can do a tasting and tour at Don Cornelio, or make a day out of it with another tasting at Café Mesa de Los Santos, and visiting a coffee plantation, Hacienda El Roble.
Through this foodie experience, you'll learn more about the eco-friendly practices of this fourth-generation family business, and grow to appreciate the distinct sweetness of the coffee beans -- a byproduct of the beans being grown so high above sea level.
11. Snorkeling at Cahuita National Park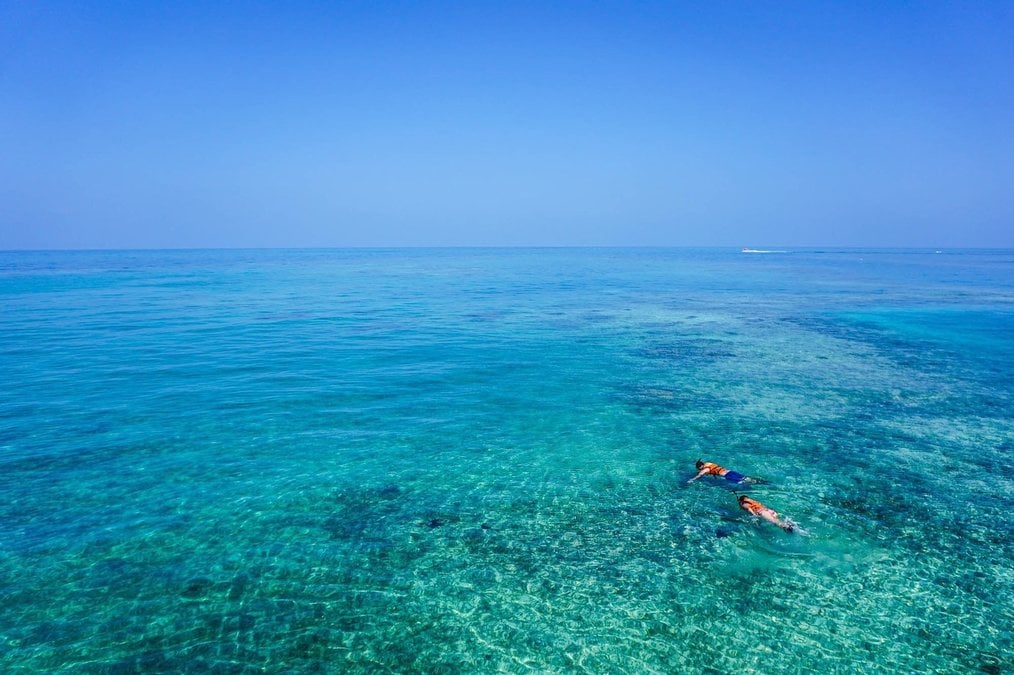 Costa Rica is rightly celebrated for its winged residents; we highly recommend the birding in Corcovado National Park if you're not a fan of water. But if you do want to explore Costa Rica's aquatic biodiversity, Cahuita National Park should be on your itinerary.
The coral reef at Cahuita National Park boasts over 120 species of fish, and more than 40 crustaceans, and is the perfect activity for travelers to recognize that the beauty of the land in Costa Rica is also replicated beneath the sea.
separator_solid
---
Whether you're surfing, snorkeling, coffee-tasting, or hiking, there's no shortage of activities for the adventurous traveler in Costa Rica. And, considering the winter months are fast approaching, there's no better time to visit this Caribbean oasis than now. Wellness may have become a popular trend all over the world as of late, but this concept is inherent to Costa Rica's lifestyle and ethos. Book your flight to find out the true meaning of "Pura Vida", and learn what all the hype is about regarding this country in Central America. Use this list as a guide for your next trip and, trust us, Costa Rica will exceed all expectations.