Location
Multiple Locations
+3
View Other Details

Program Details

Housing

Dormitory

Hotel

Lodge

Pricing

Price Details

Block #1: 26th June - 9th July, 2022

Block #2: 7th - 20th August, 2022

What's Included

Accommodation

Activities

Domestic Airfare

Airport Transfers

Meals

Transportation

What's Not Included

Airfare
33 travelers are looking at this program
L&E Teen Travel gives young people the life skills for their future journey.
The focus is to prepare and inspire young people for any travelling they do in the future. It's a chance for them to step out into the world and learn life changing and practical skills with the freedom of feeling safe with our experienced guides. Our groups are small (6-12) with high staff/teen ratios (1:6). Therefore, we are able to create incredibly intimate and authentic travel experiences which we believe few other companies can rival.
Example Schedule
Day 1: Arrive London
Day 2-3: Cardiff (Famous sights inc Castle)
Day 4-5: Liverpool (Beatles Experience & Mersey Ferry Crossing)
Day 6-7: The Lake District (Water sports or Zip Lining - Wordsworth/Beatrix Potter)
Day 8-9 Edinburgh (The worlds largest arts festival, walking tour, climb Arthurs Seat)
Day 10: York (Cathedral, Shambles, Harry Potter Diagon Alley & Shop)
Day 11: Cambridge (City & college tour. Punting on the River)
Day 12-14: London
Program Highlights
Learn the Art of Travel
YOU have a say in your own schedule
Live, eat and breathe the British culture
Be immersed with other teens from around the world in small groups (6-10 in a group)
Be inspired and feel safe with fun and experienced L&E Travel Mentors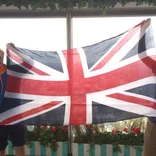 L&E UK Intrepid is a 14 day trip of a lifetime around the UK while co-operating with a diverse group of teens from around the world.
Nearly all the decisions will be made by the group.
We will aim to visit 3 capitals of the UK; London, Cardiff and Edinburgh. The schedule is an approximate timetable and will be decided by the group. We don't want to spend our time exclusively in cities and therefore the destinations are just a guide to give you an idea of the geography of the tour.