Why did you pick this program?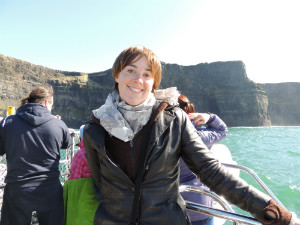 What first caught my interest about Stint was that the program focuses on and is based in Ireland, the one place that I had always dreamed of visiting, and I knew this would provide a level of personal involvement and knowledge that other broader programs simply could not give.
From the moment I first made contact with them, I was surprised and excited by the enthusiasm and dedication of the Stint crew. I made my decision then and never even considered looking back.
The Stint crew are not just voices over the phone, they are fun, friendly people and I look forward to visiting them, charming Dublin and beautiful Ireland again.
What was the hardest part about going abroad?
For me the hardest part about going abroad was never leaving home or being away from family and friends, it was never being in a strange country with strange people. These issues are easy to predict and simple to fix. Go. Do. Fill every moment and take every opportunity, that's all there really is to it.
I've always found that the hardest part was not knowing what to expect. What will the country be like? What will the people, university, workplace expect from me? It's hard, but the only way to find out is to dive right in and see.
What's your favorite story to tell about your time abroad?
It's the little moments that stand out the most. Like sitting in my parked hire car in the middle of a hauntingly empty landscape, where the wind was so strong it rocked the car. There was not a tree, a house or a soul in sight but for me and the little white Connemara ponies crossing the road.
Or that time I climbed the Slieve League cliffs, three times the size of the Cliffs of Moher and twice as wild, and listened in honest disbelief as the wind whispered my name. Until I realized I had pocked dialed my mum. These are the simply stunning or silly situations that I'll never forget.
What is one piece of advice you'd give to someone going on your program?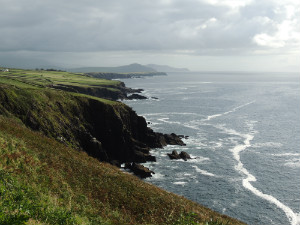 My advice to anyone taking part in the Stint Ireland program is to make the most of their expertise. Unlike so many other programs the Stint crew are literally just down the road, and they are always ready and willing to help. If you have a question, ask them. If you have a problem, consult them. If you want a chat, visit them.
They know Dublin and Ireland intimately and are full ideas and suggestions for a quick getaway, weekend trip or even just drinks after work. Don't make the mistake of thinking that all Stint has to offer is an internship. If you want to experience the real Ireland, they can give it to you.