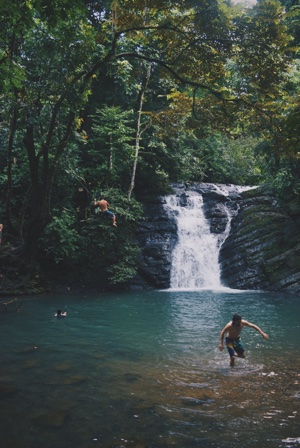 Why did you pick this program?
Matt chose this program more as a bit of life experience, but it turned out to be something he loved and became very interested in. He wanted to gain a qualification out of traveling, but gained so much more in the process.
What do you tell your friends who are thinking about going abroad?
Matt currently has a friend who has a good job in Oil and Gas, a car and who is thinking about getting an apartment. Everytime Matt's friend talks to him about wanting to quit everything and go over seas, Matt tells him to do it while he's young and got the time. He thinks that it's better while you're younger, and anything can happen whilst traveling, such as finding your real dream job.
What is one piece of advice you'd give to someone going on your program?
The best thing to expect, is nothing. Matt went out on this course expecting lots of things, and everything was different, which made the experience 10x better. Nothing goes as planned, and so if you don't have a plan then anything goes.
What's your favorite story to tell about your time abroad?
Matt had to go throw away the food after eating as there was waste. He was digging a hole and out of no where, a large, black wild cat ran out from the tree right next to Matt's leg. This incredible cat was no more than 1 metre away and Matt heard it's magnificent growl as it scampered away.
Is it worth leaving everything behind, including friends, family, job and comfort?

Absolutely, ten times over. You gain so much life knowledge and such a big perspective on the world when you see it with your eyes. The best feeling is seeing something that only a few people will see in their life time, because they made the same decision as you. The decision to see the world you live in, and to step out of your comfort zone so you can experience something you can never imagine.