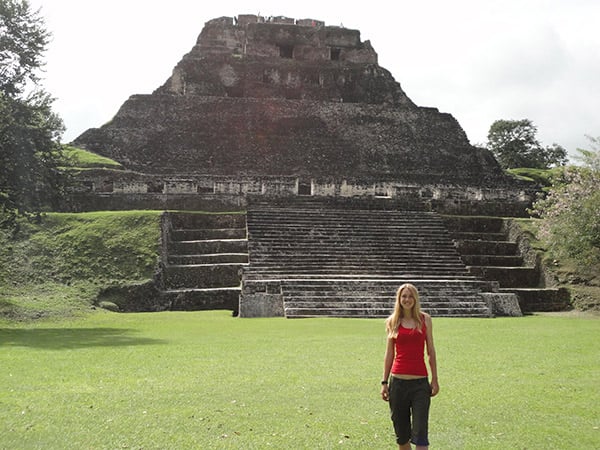 Why did you decide to participate in the Expedition Leader Training Program with Gapforce in Belize?
Fran: I'd always loved travelling, and after going to Thailand when I was younger, I found that I really loved the jungle. I wanted an opportunity to stay in the middle of the jungle. I also wanted to become an expedition leader and the course seemed a really good way of becoming one. It provided lots of the hard skills needed to be an expedition leader as well as giving you the opportunity to practice being in charge of the group. It also involved trekking through the jungle and some great project work. I'd also heard about Trekforce because of Bruce Parry so seeing Tribe really inspired me to go out and travel the world. And Belize was a really cool country to visit, it has a great mix of wildlife and history. Getting to visit Mayan ruins was a draw to that part of the world.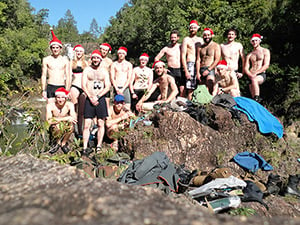 What made this experience unique and special?
Fran: The country is an amazing place to visit, the people are so friendly, and its so small everyone seems to know who Trekforce are. It's great being in a place where one company has done so much good with their project work that everyone wants to be associated with them.
We also spent a very memorable Christmas in Elijio Panti national park. We spent most of the day playing volley ball in a waterfall. We also killed some chickens and had a big feast at base with a little bit of Caribbean rum. It's a day none of us will ever forget.
How has this experience impacted your future?
Fran: I got a job with Gapforce after the trip and got to run a school expedition to Ecuador and the Galapagos Islands. After that I returned to Belize to run University field trip. Next year I'll be back to South America to run gap year programmes in Ecuador and Peru. It's really changed my life and given me an amazing job.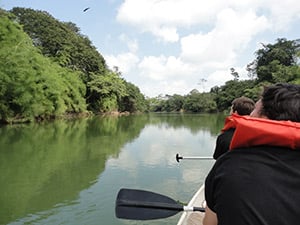 What was the highlight of your experience?
Fran: The big highlight was practicing our survival skills by spending 3 days alone in the jungle sleeping in a shelter I built myself. You get to see some really amazing wildlife while you're on your own in the jungle. I got to really test the skills that I had learnt and it felt like a real adventure.
Another highlight was an all night cave rescue with the Belize rescue team (BDART), We had to carry a stretcher through a cave system and use all sorts of rescue techniques to get the stretcher down steep slops, through tiny gaps and across deep water. We were all thoroughly exhausted by the end but it was a really great experience. It also tested our teamwork and brought us much closer as a group.
What is one piece of advice you would offer someone considering going on this program in Belize?
Fran: Really walk in your boots! Everyone hates blisters, and nothing heals in the jungle. Also make sure you throw yourself into everything you do! Forget your wet, muddy and tired and remember you're in the middle of Belize, in the jungle, and focus on the humming birds, or the amazing waterfalls you get to swim in almost every day.