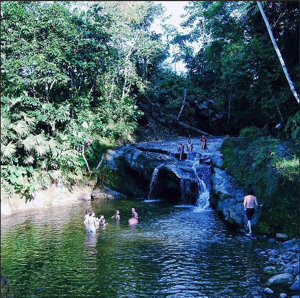 Why did you pick this program?
After studying Spanish at school for 4 years I thought it was the perfect opportunity to use my so-called "skills". I knew this was a once in a lifetime opportunity due to the conservation problems with growing tourism in both Machu Picchu and the Galapagos, and since these were both places I may never get the chance to visit again, I was eager to sign up. I had time in between finishing school and starting at Uni and I wanted to spend it traveling. Gapforce's South America Explore had the best options for what I wanted to do and fit my budget.
What do you tell your friends who are thinking about going abroad?
A gap year is not on the minds of many American high school students as many don't even view it as an option. Since I was attending a school in a different country with a different school calendar, this was the perfect opportunity. All my friends were so jealous of my adventures and I'm sure I've urged some of them to look into study abroad programs before they start a career. It was honestly the best decision of my life (so far) to take this trip. Before this trip I wasn't very independent or outgoing but I can honestly say I saw a change in myself after returning home.
What is one piece of advice you'd give to someone going on your program?
If you are even slightly unsure about going to college or university straight away, GO ABROAD, you will learn even more than your friends at school and have an experience of a lifetime. You can learn so much more about the world while living and exploring it than listening to your teachers tell you about it.
If I could give any advice it would be to live in every moment and don't take anything for granted. 2 months flies by and pretty soon everything will be a distant memory. Take photos and videos of everything, especially the people in your group. Document your time together because it's short. These are the most carefree moments of your life, you have absolutely no responsibilities. I promise you won't ever look back and wish you had less photos. These people will become your best friends and though it seems like 2 months isn't long enough to get to know someone, living with people 24/7 brings out your most authentic self, and these people become your closest friends.
Keep an open mind and open heart and take every opportunity presented to you. You don't want to go back to say that you almost climbed a volcano or you almost went white water rafting in Ecuador, or you almost zip-lined across rainforest. Come back with the shelves in your mind filled with countless stories, live every moment to the fullest and you will have a truly amazing trip.
What's your favorite story to tell about your time abroad?
It's almost impossible to pick one favorite story but my favorite experience was volunteering in the Amazon in Sacha Yacu. We had a rotating schedule everyday where we fed monkeys, ocelots, skunks, birds, turtles, coati, pigs and the kinkajou as well as working in the rescue center fixing up cages, and building a new house for future volunteers. It was truly a unique experience that I will remember forever. We also had to make daily meals for all the volunteers, which proved to be an interesting experience as there was no electricity and we only had light from a generator for 1 hour every night. Living in such close quarters and being constantly dirty made our friendships grow even closer, which I had already thought to be impossible. I even cherish the time we spent just sitting in the hammocks looking over the Amazon rainforest, which is kind of surreal. Even though we played "bumper hammocks" a little too much and managed to break all 3 hammocks, some of my favorite and funniest memories are from the Amazon.
In ten years, what do you think you will remember about this trip?
I want to remember how truly happy I was on this trip, on top of all the incredible things I got to experience like the crazy weird alpacas in Machu Picchu, the huge turtles in the Galapagos, the singing monkey in the Amazon or the thousands of dogs that followed us in Cusco, I have made friends from all over the world that will last a lifetime. The combination of travel and these genuine friendships made my experience the happiest and most exciting 2 months of my life. I will always remember our weird jokes and our gift of clearing out restaurants as soon as we arrived.
Most of all, I will keep my memories of this trip very close to my heart, and I will forever cherish all the amazing places I saw, the things I learned, and the thousands of times I laughed until I could barely breathe. I hope this trip is the first of many adventures around the world.