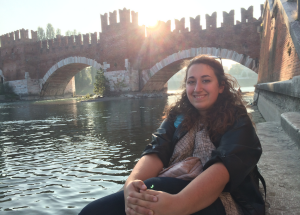 What is the most important thing you learned about going abroad?
The first two weeks and the last two weeks are going to be very, very different from one another. So many students on my program, myself included, would get caught up in the nerves and little mistakes they were making in the first few weeks. They, and I, became afraid that the first impression would be the lasting impression.
That is entirely untrue. It takes time to assimilate to a country abroad, and you'll get there. After I got over my initial nerves, my experience became absolutely incredible as I made friends that I still talk to both within and beyond my program. It's important to know that you should cut yourself some slack during your arrival abroad, and that you will get the hang of a new country and culture more quickly than you'd expect.