Term
Academic Year, Fall, Spring
Need-based funding, Merit-based funding, General grants/scholarships, BIPOC funding
View Other Details

Program Details

Housing

Apartment

Host Family

Pricing

Price Details

Contact IES Abroad or see website for details: www.IESabroad.org/siena
2 travelers are looking at this program
As a quaint town of about 70,000 residents, Siena, Italy feels like a best-kept secret.
Nestled in the breathtaking Tuscan countryside, Siena is an amazingly well-preserved medieval city. Create your own intimate Italian experience when you study abroad with IES Abroad in Siena!
Siena will be your classroom. Explore the many piazzas, cathedrals, and distinct contrade inside the city walls that harken back to the Middle Ages. This isn't just an exhibit at a museum—this is where you live and learn!
Explore the business and economics of food and wine, or study up on history, language, and culture firsthand with an integrated curriculum of engaging English- and Italian-taught courses led by Italian faculty. IES Abroad Siena offers you the opportunity to increase your Italian language skills no matter what your proficiency level. Customize your academic experience by possibly adding a part-time internship or take a course at the Università degli Studi di Siena.
As part of IES Abroad's Global Good Commitment, IES Abroad employs sustainability measures in the following ways:
-Moving toward more sustainable Headquarters and Centers abroad
-Producing printed materials mindfully
-Hosting events and conferences in LEED-certified buildings
-Purchasing carbon offsets for staff air travel
-The formation of the IES Abroad Sustainability Team - a dedicated group of volunteers responsible for implementing sustainable practices across our organization. The team comprises of members across our Centers, departments, teams. It is truly a global effort, and we are better for it.
Program Highlights
You'll have an individual IES Abroad Program Advisor to guide you before your study abroad adventure. From visa requirements to travel details, they are your #1 resource for preparing to study abroad
Make new friends with local residents, international students, and fellow students from all over the U.S. inside and outside of the classroom during orientation, activities, and excursions!
From health insurance included in your program fees to a worldwide crisis management team, we work 24/7 to keep you safe, healthy, and happy abroad.
To help you feel at home and safe in Italy, we offer well-located, comfortable housing for all students because we know securing housing independently can be challenging.
Customize your schedule with courses options taught by world-class professors at our IES Abroad Centers and at the prestigious local university or a part-time internship.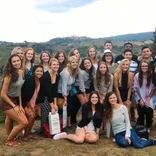 The intersection of culture and cuisine is taken to the next level in Tuscany, where traditional food and wine are not only a large part of the cultural identity, but also a primary economic contributor. You'll enroll in four courses for a total of 12 credits where you will explore how business and economic concepts are woven into the fabric of the Italian food industry. Imagine exploring global marketing strategies one day and visiting a local Brunello wine producer the next!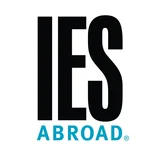 IES Abroad Scholarships and Financial Aid
Financial limitations shouldn't prevent you from studying abroad with us. That's why IES Abroad offers more than $6 million in scholarships and aid. IES Abroad offers a number of diversity scholarships and grants to provide opportunities for traditionally underrepresented communities in study abroad.