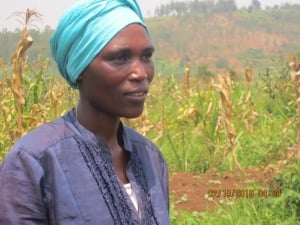 Why did you pick this program?
I was curious to see for myself how Rwanda was faring 20 years after the genocide. This program offered a variety of opportunities to meet and interact with locals. This was a great fit with my main reason for traveling which is to learn about life in other parts of the world.
What do you tell your friends who are thinking about going abroad?
To keep an open mind and an open heart.
What is one piece of advice you'd give to someone going on your program?
Make the effort to hang out with people in the town and in the countryside so you get a truer perspective of the country.
What's your favorite story to tell about your time abroad?
While walking up the steep hill on the co-op farm with the women who work it in the mid-day heat, I stopped for a moment to catch my breath. The woman in front of me stopped as well, turned, and offered me her hand, saying "you must try". I laughed, took her hand, and carried on to the top.