Why did you choose this program?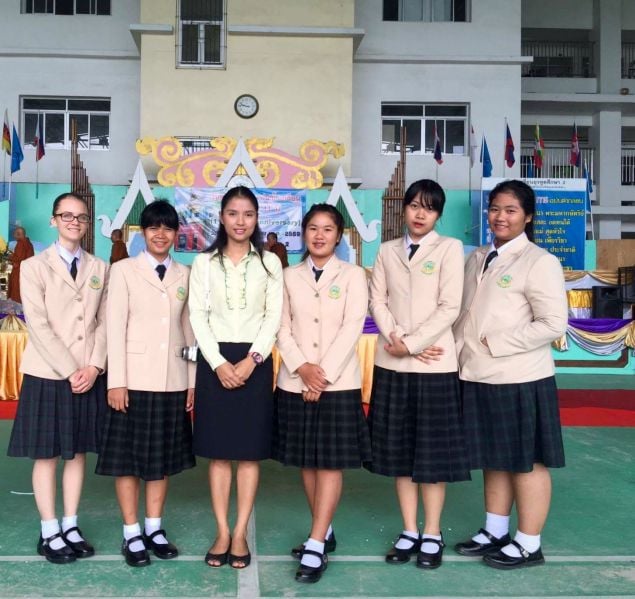 This Quest program was the only program I could find that let me, as a sophomore, pick my dates I wanted to study. It was also one of the only programs that offered a summer program of only 2 months.
There were also a few programs that ended up being scams, and this was the one of the programs that got back to me via email in a timely manner. There are many more programs for students wanting to go somewhere in Europe or even South America, but there were very few programs that offered trips to Southeast Asia.
What did your program provider assist you with, and what did you have to organize on your own?
The program managers helped field any questions my parents or I had, the payment schedule, vaccinations and other medical insurance, host placement, and they also set up a Skype meeting with one of their current students so I could talk to her. We had to find our flights to get to my host country but we sent the itinerary and all other copies of important documents to them.
If the coordinators could not answer our questions they made sure to pass our questions along to people who would be able to answer them. Overall, the staff at Quest and YesAsia were able to help us with all the questions and things we needed.
What is one piece of advice you'd give to someone going on your program?
I think the best thing I learned was to just go with the flow.
I would say to enjoy every moment, from preparing to leave, the time during your stay, to coming back home.
Before I went the best thing I did was go in with no expectations; all I wanted from the program was to experience the culture of Thailand and interact with the people there.
What does an average day/week look like as a participant of this program?
A typical school day is scheduled differently everyday. I had a block schedule. Everyday we wore a different uniform, we had one for meditation, PE, and our regular school uniform. Usually we group similar subjects together in one day.
For me Thursdays were language days. We would learn English, English Grammar, Thai, Thai Grammar, Chinese, IEA (another English course), all in either 1 or 2 hour classes. Another day was for PE where we learned some subjects in the class room like health, but there were also courses in boxing and in Thai dance. Other courses we learned were Thai History, Thai Social studies, science and math. All core classes, math, science, and history were taught in both Thai and English.
Going into your experience abroad, what was your biggest fear, and how did you overcome it and/or how did your views on the issue change?
I was most afraid of the language barrier and not being able to make friends. The language barrier was not really a big deal, my host family spoke English, and there were a few of my classmates who could speak in English. Not to mention I was able to talk with my teachers who were also only English-speaking.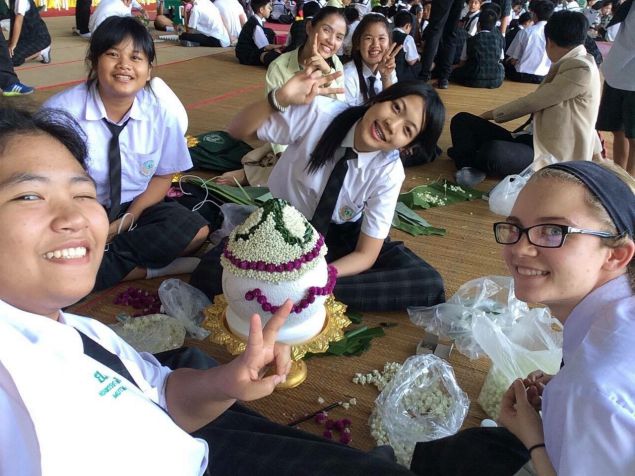 As far as making friends go, everyone in Thailand was incredibly kind and welcoming. I didn't speak of word of their language and had no way of communicating with them, or even understanding their culture, but they still were more than happy to take me in. Their kindness made it a trip of a lifetime.
What would you do differently?
If I could do anything differently I would research my host school and placement so I would know for sure what to bring with me.
I If you're going to Thailand, keep in mind that Thais dress modestly. Even though I went during the summer, I would have wanted to bring more pairs of jeans - I never wore shorts. Basically I would just recommend packing things that followed school dress code.