Why did you choose this program?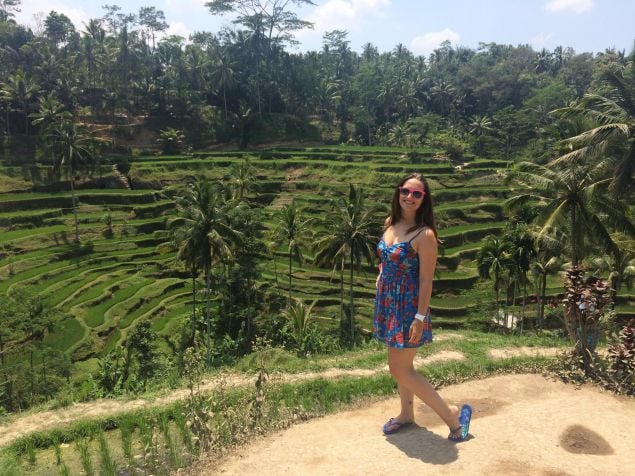 I chose the Asia Exchange study program in Bali because there simply wasn't anything else like it on offer at my home university. I always knew I wanted to study a semester in Asia, and Bali seemed like the perfect place to do so, especially because it is a cultural melting pot in the middle of paradise!
I also chose the program because Asia Exchange had a good track record in terms of providing high quality exchange opportunities for its' students, which was very important to me as I had never visited Asia before, and I had a sense of security knowing they were always around if I needed any help with both practical and personal matters before and during the exchange period.
What did your program provider assist you with, and what did you have to organize on your own?
They took care of the majority of the exchange process overall. I received my acceptance letter form within a few weeks time of my application to the program, and they provided me with the information I needed to get a study visa from the embassy. They were very fast to connect me and my future classmates on Facebook, where I found a group to share a villa with during my stay in Bali.
They set up a very informative orientation during our first days, and we found that they would provide us with a few of their very own team members who stayed with us on campus during our studies, and advised us whenever we had any questions or concerns.
They held a few parties and volunteer activities during our studies for us to take part in, and they even gave us a care package with an information packet, and items that proved very useful during our studies, such as a sarong, a USB drive, a reusable water bottle and a backpack.
At the end of the studies, they provided us with our transcripts as well. In my opinion, we were well taken care of!
What is one piece of advice you'd give to someone going on your program?
The best advice I can give to anyone considering this program, or studying in Indonesia in general is to keep an open mind on you at all times. This experience will be one of the best things you will experience in your lifetime, but it's only as good as you allow it to be.
There will certainly be days that you wonder why in the world you are doing this, and that is totally fine. Turns out that those will be the days that shape you the most, and those will be the lessons that will develop you into a more tolerant and patient person.
Don't overthink this experience, and don't let any fears hold you back from applying or living your life to the fullest once you have arrived.
What does an average day/week look like as a participant of this program?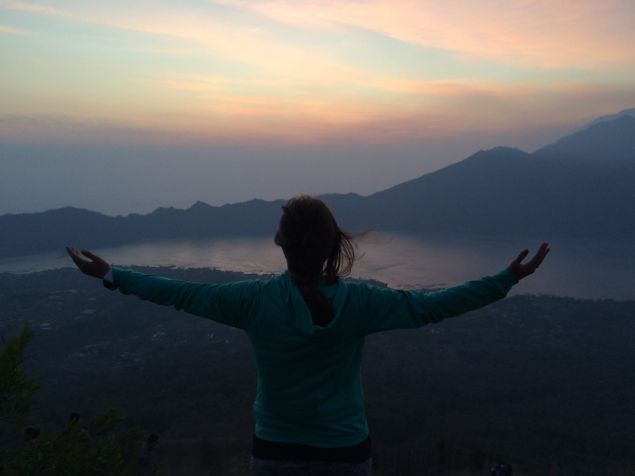 An average week for me during this program was as follows:
Monday - Wednesday: Classes from the morning until around 14:00. We spent the evenings hanging around the pool at our villa, and walking down to the beach to enjoy a drink and live music as the sun set.
Wednesday - Thursday: Each class had a workshop and an excursion, these were held on Wednesdays and Thursdays and were always interesting! The rest of time on those days was free unless you had a course or two as well.
Sometimes there were no workshops or excursions on Wednesday and Thursday for me, so I was blessed with a 5 day weekend! Those times were spent exploring beautiful Bali and the rest of Indonesia, as well as neighboring countries.
"Short" weekends of Friday-Sunday were never boring either! There was always a villa party, and taking a scooter around the island was cheap and easy.
Going into your experience abroad, what was your biggest fear, and how did you overcome it and/or how did your views on the issue change?
My biggest fear was the cultural and environmental differences between Bali and Finland. I had a very large fear of getting ill, getting hurt or robbed as I heard that those are very real concerns in Bali. Turns out, I never once had to visit the doctor during my stay!
In fact, I felt a lot healthier in Bali than I did back home because I was active, eating better and drinking a lot more water! I even traveled all around Indonesia and Singapore solo, and I didn't have any discomforts!
I did manage to have my wallet stolen once in a busy nightclub in Kuta, but hey, I managed to get all my cards and ID's replaced without too much hassle, and I learned a very valuable lesson: never take everything with you to the bar!
This one tiny bump in the road did not ruin my exchange experience, I personally think it made it better because it made it more of a challenge. I can safely say that I have no fears of Southeast Asia anymore, and I am already planning my next trip back ASAP!