Why did you choose this program?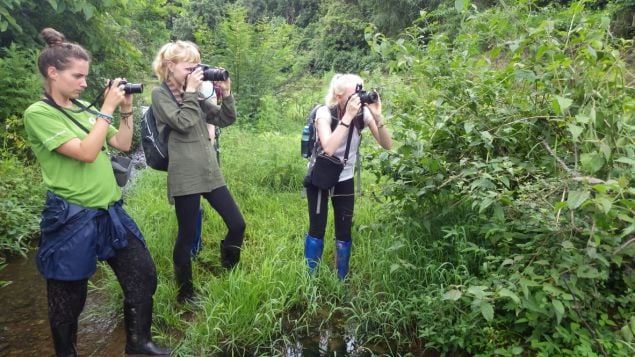 I have always wanted to get up close and personal with elephants. They are such amazing creatures and it has been a lifelong dream of mine to interact with them and study them.
What did your program provider assist you with, and what did you have to organize on your own?
My university required that I get additional insurance. They also provided some funding, which was amazing. Most of the logistics I organized on my own.
What is one piece of advice you'd give to someone going on your program?
I stressed out a lot about what to pack. It's hard to know what to bring and even though I thought about it a lot and did a lot of research there are still things that I never used and things that I wish I brought, so don't stress.
Also, there were not as many mosquitos as everyone told me there would be. I didn't need to bring as much bug protection and I probably didn't need to spend the money on all those vaccinations for mosquito-borne illnesses.
What does an average day/week look like as a participant of this program?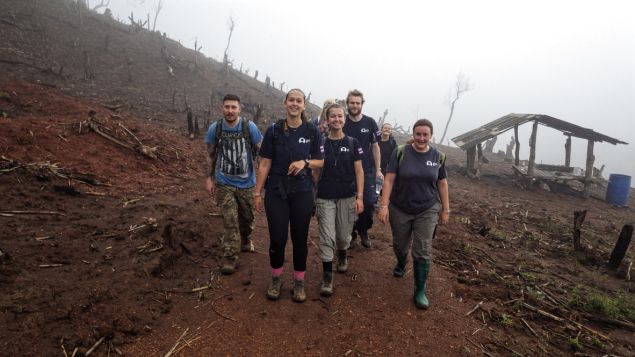 Every morning I woke up at 5am to the sound of many, many roosters. Then I had breakfast at the GVI base and coffee at Root's Coffee Shop. Then we would go on a grueling hike 7am-noon.
These are uphill, muddy, and sweaty. They are a real physical challenge and I never got used to them in 6 weeks, but I did lose 10 pounds. Then you either have lunch in the forest or at the base. In there afternoon there are many optional activities such as teaching children or adults.
Going into your experience abroad, what was your biggest fear, and how did you overcome it and/or how did your views on the issue change?
I was afraid that I wouldn't make any friends on the program. The first couple of weeks I was shy but everyone was really open. Most people were in the age range of 18-25, so I was older than most people (I'm 35) but I was still able to connect with people and I did make some amazing friends from England that I hope to see again someday. Now we all keep in touch via Facebook.
More from Vanessa on her experience in Thailand:
The village is called Huay Pakoot and the villagers are Karen people which is an ethnic minority in Thailand. The people are decedents of Burmese refugees, who used to grow opium but now grow mostly corn for animal feed. The people in that region have traditionally owned elephants for logging and warfare, but today the elephants are mostly taken to the city to work in tourist entertainment camps.
Almost all of the camps treat these gentle and intelligent beings in an unethical manner, often keeping them awake for many hours, preventing proper socializing, and forcing them to participate in activities which damage their feet and spine. In addition, the Mahouts, the elephant care takers who are usually young boys, must leave their families and often get involved in unhealthy lifestyles in the city.
In this small village, some of the families have chosen to work with Global Vision International (GVI) and return their elephants to the forest.
They make their livelihood from volunteers who get to see, study, and learn from elephants in their natural habitat.
This is a rare occurrence in Thailand where the number of domesticated elephants is three times larger than the number of wild elephants. The village has no stores other than a few families who sell candy, beer, and cigarettes from their home. The women weave clothes in traditional patterns, dresses in white for unmarried women and skirts in red or blue for married women.
Pigs are kept in pens made from rough cut wood and chickens are kept in baskets woven from bamboo from the forest. Karen meals are cooked over an open flame and often include eating rats, frogs, and snails. However, for the volunteers they cook more palatable meals of rice, eggs, sausage and vegetables. Sometimes we were given treats like fried banana and mango.