Why did you choose this program?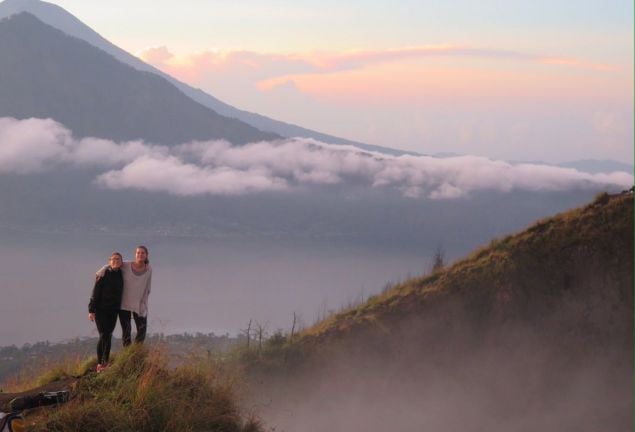 I chose to teach healthcare because it was the best way for me to explore the world and grow as a person, while still growing academically and within my field of study. I knew I needed to be able to explain why I decided to volunteer abroad instead of finding a job immediately after graduation, and this was my way of bridging the gap!
What did your program provider assist you with, and what did you have to organize on your own?
IVHQ provided me with lots of information regarding the requirements for travel, what to do/pack before hand, a slight idea of the living situation, anything we needed really. I organized my visa, plane tickets and a list of things to see before hand. While I was abroad, I organized all of my day trips and weekend trips, though the local team was very helpful!
What is one piece of advice you'd give to someone going on your program?
Go all in. Make a budget that you can realistically stick to and feel comfortable going out and exploring! Make an effort to see as much as you can, you can sleep on the plane ride home. Take advantage of every opportunity that comes your way, and learn to search out opportunities for yourself.
What does an average day/week look like as a participant of this program?
Since we tried to plan the majority of our classes on Sunday night, we could leave our homestay right after breakfast to explore whatever it was we had chosen for that day. We could be in a taxi by 8am and back for lunch around noon.
We were able to see everything on the island! From temples to waterfalls, we did it all. We left after lunch to teach, and came back around 4-5. The teaching is usually 2 hours of teaching, with a break to play with the kids! That gave us enough time to relax before dinner.
Depending on the night we would go out sometimes, but mostly we were so tired from our long day that we were all in bed by 9pm! Almost everyone leaves their homestay on the weekends, to take trips that are too far away to take in the mornings! Then back on Sunday to plan the week of classes!
Going into your experience abroad, what was your biggest fear, and how did you overcome it and/or how did your views on the issue change?
My biggest fear going into my trip was traveling alone, and for the first time! I was also scared of having a less structured schedule.
I overcame these fears by reminding myself that nothing worth doing is ever easy! That in order to grow we must push our own boundaries.
Once I arrived to my homestay, I reached out and created an amazing group to stick with! By the end of my trip, and even now that I've returned home, I notice that I trust myself more to make decisions quickly. I also am much more comfortable sitting and relaxing, something I could not do before.
What was your favorite experience from your time abroad?
My favorite experience from volunteering abroad in Bali was the hiking. I am a hiker at home in California, but when I hiked Mt. Batur and Mt. Agung, they were among the hardest hikes I have ever completed. Both hikes started at 2AM and 12AM, respectively.
We hiked through the morning so that we saw the sunrise at the top. Both times I was pushed physically, but the mental challenge of hiking quickly to keep up with the guides in complete darkness, having no idea where we were going or how far we had to go, that was intense! When we reached the top, the feeling of knowing what I conquered was so worth the sore knees and hips from the hike back down!
I also think it should be said my trip would not have been what it was if it were not for the volunteers I met there. I was fortunate enough to meet a core group of ladies who had the same idea as me, to see and do as much as we could!
We also were able to have time to ourselves when needed. The bonding that happened during out 4 weeks together was insane. These ladies even helped me from their homes all over the world, when I was the only one left in Bali and had a bout of homesickness. They will be friends for the rest of my life!