Why did you choose this program?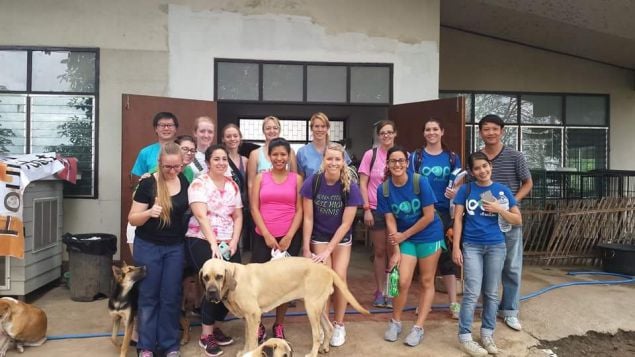 I came across this program on Facebook when I was doubtful on where my career path was going. I looked it up, saw great reviews on it, but I was concerned about tuition. I eventually applied for the program and was accepted within a week or two.
I was given payment plans, which greatly helped, and the months leading up to the trip I was always kept informed. This program showed true potential and I knew I would learn a lot based on what previous students said. I'm really glad I ended up going!
What did your program provider assist you with, and what did you have to organize on your own?
The only thing I had to worry about was spending money and my roundtrip flight to New York. I had to book that on my own, but everything else was handled for me. I received on average at least one email a month informing me about my trip, any updates, and hotel and flight information. Everything went smoothly mainly due to the fact that the program was organized so well.
What is one piece of advice you'd give to someone going on your program?
Be open to new experiences and adventures! Making friends will come naturally, there is plenty of food options for even the pickiest eater, and you will learn so much in such little time.
What does an average day/week look like as a participant of this program?
Our days at ARK in Chiang Mai started off with breakfast at the hotel. After breakfast we would hop on a tuktuk and stop by the 7/11 for drinks and snacks. Once we arrived to ARK, our day would start off with a lesson, followed by lunch, and ending with an activity to match the lesson. After that, the afternoon was free to explore Chiang Mai.
Our days at ENP started off with breakfast as well. Once breakfast was over, it was time for chores or elephang rounds. Lunch was around 11; after lunch it was chores or elephant rounds again. Both weeks busy, but with plenty of time to explore and take in the culture of Thailand.
Going into your experience abroad, what was your biggest fear, and how did you overcome it and/or how did your views on the issue change?
My biggest fear was food. I was not sure how I would like the food of Thailand, but I was in for a treat. I ate great food every single day! I tried several different dishes, never feeling bored or sick of the food. There was so much variety for me! Now I look forward to finding Thai restaurants where I live because I miss the food so much.