Why did you choose this program?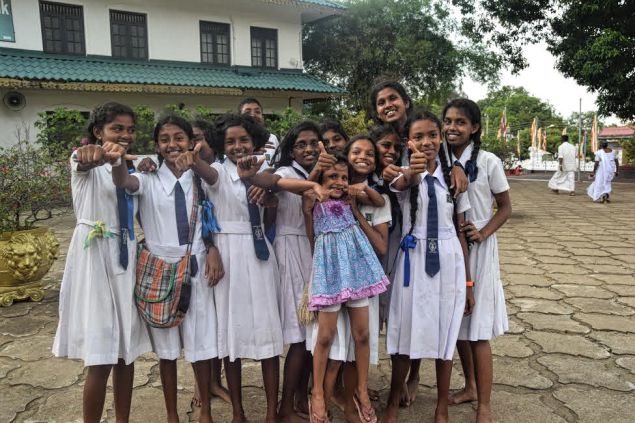 I chose this program, because it was the most affordable one that came up in my search for the right and most accessible volunteer organization. It also had exactly what I was looking for: A program to work with disabled children and several locations to choose from.
What did your program provider assist you with, and what did you have to organize on your own?
I organized everything on my own, since I did it independently and it wasn't affiliated with my university. I had already graduated several months before and this became my own, post-graduate journey!
What is one piece of advice you'd give to someone going on your program?
The main thing is to be and stay open throughout the experience. Be ready to take on new and unexpected challenges and really try to emerge yourself into the new culture you find yourself in. That way you will learn some extremely valuable life lessons.
What does an average day/week look like as a participant of this program?
I participated in 2 different programs, in Sri Lanka and Cambodia, but the one in Sri Lanka, where I stayed the longest, started around 8.30 every morning and lasted until 3pm. We started with folding laundry, followed by 15 minutes of meditation.
From 9-11 we attended classes and helped with activities, 11-12 was feeding time for everyone, followed by a 2 -hour break for us volunteers, and lastly we finished the day by cuddling and playing with the children or adult women before going home.
Going into your experience abroad, what was your biggest fear, and how did you overcome it and/or how did your views on the issue change?
My biggest fear was to be overwhelmed and give up too quickly. However, that's what I came for; to get out of my own comfort zone and see for myself how other people in other countries live, especially how people with disabilities are cared for.
I simply overcame it by reminding myself of this every single day, until it became easier. My view on the issue changed to the point that I became more fully aware of my abilities and realized that fear is a natural human feeling, but most of the time, it keeps us from doing things and we need to challenge it whenever we can.
How did volunteering have an impact on your life?
It affects not just your own life, but the life of others as well. It depends on the time, patience and effort you put into it, but if you truly do it wholeheartedly, then you will leave an impact on everyone around you and it will change you as a person.
How it impacts you is up to you alone, but it will probably, and hopefully, lead to you changing your perception of life and what's really important in life.
That's what it did for me. It can also make you realize what you want from life or if you want to take a different path than the one you thought is right for you.