Why did you choose this program?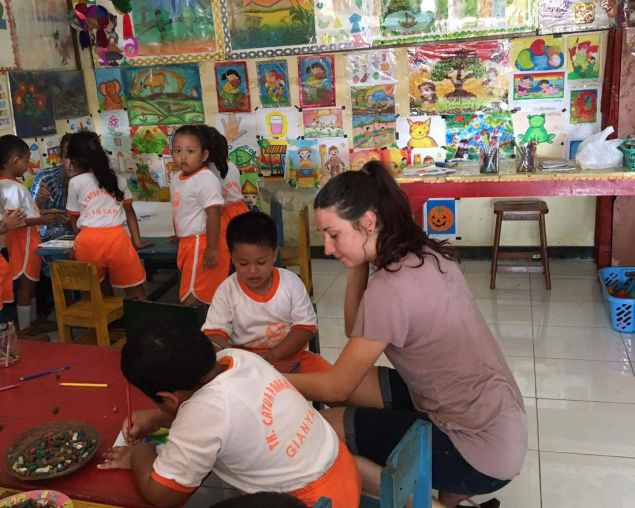 I chose the kindergarten program through IVHQ because the prices weren't outrageous, and it seemed to be a reputable source. Helping young kids learn English seemed like something fun and meaningful to do.
What did your program provider assist you with, and what did you have to organize on your own?
I organized my own flights, but IVHQ helped with travel insurance and transportation from the airport upon arrival. I was told where I could obtain a background check, and the provider was very good about checking in with me.
What is one piece of advice you'd give to someone going on your program?
Make sure to have your visas set up before hand! It is so much more difficult and expensive to do once abroad.
The best thing you can do in this program is come with an open mind.
Most of the people are all there for the same reason, so personalities mesh really well. The children are amazing and get so excited once they get to know you.
The local people are kind and genuinely try to help, learning some of the language is really helpful and the people appreciate it. You will make friends, and even if the program isn't what you expected, it's better. It's your experience and it may be different than others, but cherish it.
What does an average day/week look like as a participant of this program?
Kindergarten is in the morning, so we get up around 630, have breakfast at 7, and head off to placements by 730. The classes are short, some teachers give you guidance and some let you take over the class.
Once you are out of class, you can plan for your next lessons. After which the rest of the day is yours to explore. The food at the canteen is really good, and they try to switch it up. There are always fun cafes near by to go to also.
Going into your experience abroad, what was your biggest fear, and how did you overcome it and/or how did your views on the issue change?
I was mostly worried about making friends, but my orientation group became so close so quickly. Over our time we really became a family. We have even planned to meet up again!