Why did you choose this program?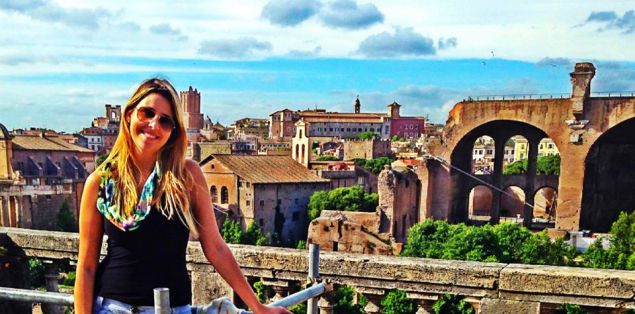 At that time, I wanted to have a different experience, which could allow me to mature. Because of that, I chose to do an exchange program in Italy.
My Italian was intermediate, so I knew it that would be more difficult to communicate. However, it was the best to way to learn. Besides that, being in a country that has a culture different from mine would be perfect for my growth.
What did your program provider assist you with, and what did you have to organize on your own?
The only thing that I had to do by myself was buy my flight tickets, but this was my choice. Since the beginning, from the moment that I signed the contract to my last days in Italy, I had support from EF.
In Brazil, the staff of EF sent me all of the information about my host family, activities, school, and transfer. While I was at school, the staff were always asking me how I was doing and if I liked my host family.
What is one piece of advice you'd give to someone going on your program?
Before I went to Italy I heard about the Italian people and culture. I used to hear that they were nervous and impolite and the Italian men were disrespectful to women. The only thing I have to say is: don't believe it! Go with an open mind and do not be afraid to speak in Italian, they will understand or do their best to try.
What does an average day/week look like as a participant of this program?
Every day is different. You have fun daily. You have classes at different times each day so in your free time you can discover the city, which it's magical.
Going into your experience abroad, what was your biggest fear, and how did you overcome it and/or how did your views on the issue change?
In the beginning, I was afraid about my host family, it is difficult to be in a house with people you do not know and neither of you speak the same language language. To my surprise, I had the best host family in the world. I still call my Italian mom "mamma".
Even my real mother refers to her in that way. I love her as part of my own family. After that, I worried about speaking Italian, but there I had to talk, so I tried even though I made mistakes.