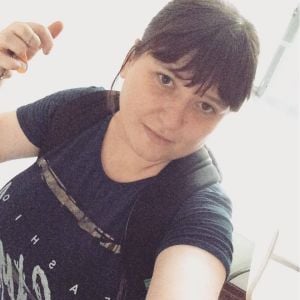 Why did you choose this program?
I wanted to go through a reputable company to help me apply to schools so that I could teach English in China.
What did your program provider assist you with, and what did you have to organize on your own?
They assisted me in my choice of schools based on my concerns and anxieties, which stem from sinking and panicking when placed into an unsupportive and uncaring environment.
Through Stephanie Day's assistance, I was able to find a school called York English who promise to train new teachers like me throughout my time here in Fuzhou, China and they have solemnly kept their word.
The only things I had to organize on my own were buying flights, saving money, getting my degree notarized, and sending documents to the correct places.
What is one piece of advice you'd give to someone going on your program?
Do your research into teaching English! A common misconception is that teaching English will be a breeze or a walk in the park because it's our native language. Yes, it's easy to speak, but it's not so easy to teach and you have to prepare yourself properly.
There are a wealth of resources and support all over the internet from other English teachers and I advise you to browse around on places such as YouTube and Dave's ESL cafe for support in planning lessons, designing classroom games, etc.
What does an average day/week look like as a participant of this program?
An average day, I wake up, make a coffee, and get my things ready for school. I pick up some lunch and a few bottles of coconut water. I make my way to the school early so that I can plan and practice my lessons for the day ahead.
After eating lunch, I explain the lesson plan to the Chinese TA and we discuss what we think will work and what might not work so I usually plan a few extra activities in case an activity doesn't work. I chat with my colleagues and ask the more seasoned teachers for advice or a game idea.
I get all my resources ready for the lesson ahead and make my way to the classroom where I'm greeted by 15 Chinese students who are thrilled to see me (this greeting never gets old) and we get sucked into learning English. Once classes are over, I make my way to the local takeaway and pick up a late dinner. I head home and watch TV for the evening.
Going into your experience abroad, what was your biggest fear, and how did you overcome it and/or how did your views on the issue change?
My biggest fear was if I would be good enough to teach English as I've had a lot of bad experience in the past, specifically a few years ago through a certain TEFL company.
York English has helped me to overcome these worries through patience, support and understanding of who I am as a person.
This has changed how I perceive stressful situations. I'm now more confident of my teaching abilities and everyday I learn something new about teaching and myself so my skills and confidence continue to flourish.
Hey, Elaine, what are your finances like over there?
Well, that's considered a rude question where I'm from but I understand why you are curious because finances can be a major concern when you're working abroad.
Your monthly salary will afford you a comfortable life, but bear in mind if you go on lots of trips, drink, eat out and smoke lots then you might not have as much money as someone who doesn't do those things.
Also, if you're sending money home then please be aware that transferring large amounts of money out of China can be quite difficult and expensive. I suggest opening PayPal or using BitCoin if you want to keep sending money home as cheap as possible.
If money isn't an issue, then more expensive but effective ways of sending money can be done through Bank of China where it's a flat fee of 200 rmb, or Western Union who charge 17 USD but they cap what you send at $275, which isn't convenient if you need to send large amounts home.
Also, bear in mind that both these more pricier routes will require you to have a Chinese translator or local with you if you are not proficient in the local language.