Why did you choose this program?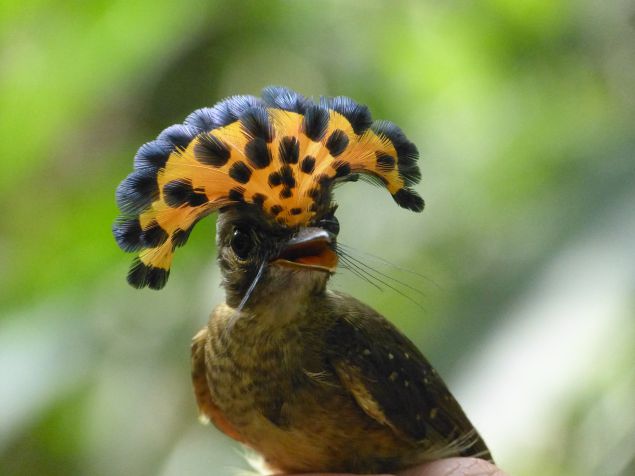 I have always wanted to visit the Amazon rainforest; when I was looking for a place to go after finishing my undergraduate degree, Operation Wallacea's Peru project was an easy choice for me.
The program is based in the incredible flooded forests of the Pacaya-Samiria National Reserve, and is host to a huge number of species that I have on my 'to see' list such as the giant river otter.
What did your program provider assist you with, and what did you have to organize on your own?
Operation Wallacea is fantastic at organization. They offer an internal travel package which includes airport meet-up, travel, and accommodation. Their website has loads of information about every aspect of the trip. They recommend several air suppliers that can assist you with your flights if you wish.
What is one piece of advice you'd give to someone going on your program?
If you aren't sure what length of time to book, go for the longer option. I was on a four week expedition and would have absolutely loved to have been there for 6 or even 8 weeks.
The two week expedition really didn't seem long enough. Around the two week mark you will have really settled in to your new environment.
What does an average day/week look like as a participant of this program?
A typical day would involve participation in at least two of the following surveys: morning, afternoon, night. Survey length varies. Research assistants in the first week are put into teams and surveys are done on a rotational basis to allow everyone to have a go at everything.
After this, each evening you are able to put your name down for the surveys that you would most like to join. Food is plentiful and you will have ample time to finish each meal. Other activities are organized for the evenings such as quizzes, movie night, and salsa dancing lessons.
Going into your experience abroad, what was your biggest fear, and how did you overcome it and/or how did your views on the issue change?
My biggest concern going into the forest was the mosquitoes. They drive me absolutely insane, especially at night when on the frog surveys (this is the only night survey that involves walking through the forest).
The first time I joined a frog survey, I returned to the boat covered in bites. My face and hands were red and extremely itchy. Despite this, the frog surveys quickly became one of my favorites. I learned how to best protect myself from the mosquitoes such as wearing a hat and holding the head torch rather than wearing it on my head.
What wildlife is a participant likely to see in the Pacaya-Samiria National Reserve?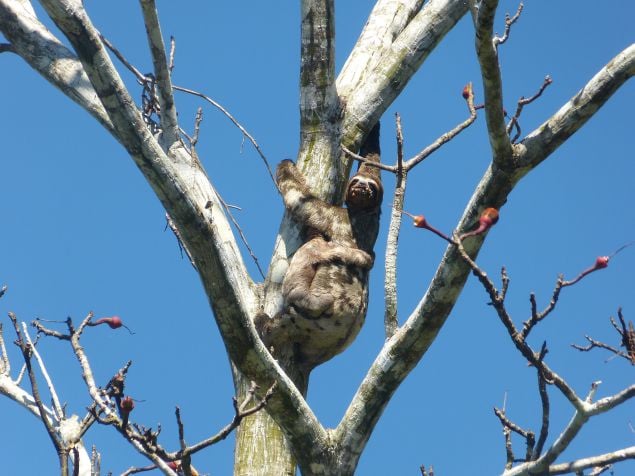 The wildlife that you are extremely likely to see include pink river dolphins, troops of squirrel monkeys, blue-and-yellow macaws, thousands of egrets and cormorants, and a wide variety of fish species such as piranha and catfish.
You will also have the opportunity to handle birds during mist netting and caimans at night. There are animals that you will see if you are lucky, such as giant river otter, anaconda, harpy eagle, and jaguar.