What is your favorite travel memory?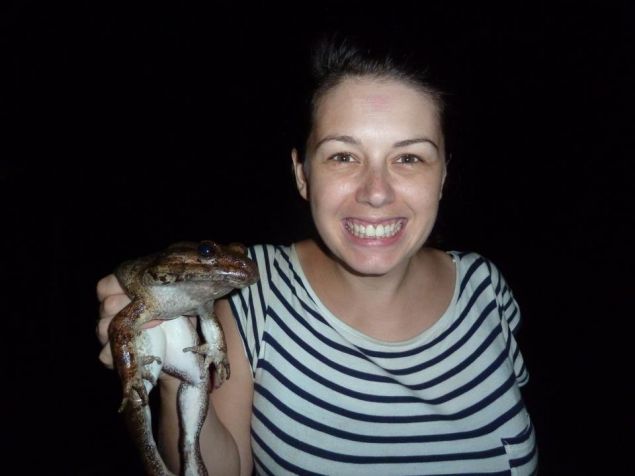 My favorite memories come from my first season with Operation Wallacea. The opportunity to work in such a unique and understudied environment, with enthusiastic and knowledgeable scientists has always stuck with me. From then on I was focused on being involved with habitat and wildlife conservation.
How have you changed/grown since working for your current company?
I have been with Operation Wallacea for over 10 years, starting as a student and then growing into a career, so I have definitely changed!
Opwall has given me opportunities I didn't know were out there, and has developed my interests further.
I have also really enjoyed working with volunteers on our projects, and the teaching aspects of the work we do. That aspect has really changed my view on how you can have an impact on conservation, not just through actively being in the field yourself, but through teaching and helping other people in their careers.
What is the best story you've heard from a return student?
I'm really pleased to say that many of the students I have worked with in the field have stayed in touch and returned to Opwall to complete their own research as a student or have become members of staff.
My favorite of these was a student that wasn't studying Zoology, but Law. After her expedition she decided to change her speciality to environmental law and focus on illegal environmental issues. This was sparked from a debate we had on the illegal use of wildlife. It was really nice to see that this student had taken away what she learnt with us.
If you could go on any program that your company offers, which one would you choose and why?
I currently manage the project in Dominica, which is a beautiful and unique location, but if I were to choose any project except that one, it would be Guyana. I'm fascinated by rainforests and would love the opportunity to visit such a pristine example of Amazon rainforest.
What do you believe to be the biggest factor in being a successful company?
I think a company should always be trying to improve, and that is something we certainly do at Opwall. Over the past 10 years I have seen huge positive changes to the company and the expeditions we run.
All of us here are focussed on conducting great science, putting in place conservation management and making sure our students have an amazing introduction to the world of conservation research.