What inspired you to take a gap year in India with Gap Medics?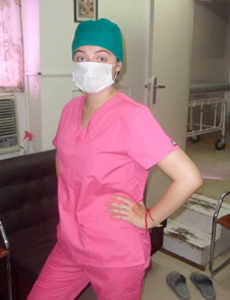 Emily: Firstly I feel it is important to note that Gap Medics is not just a program for gap years as the name may suggest. They run programs in a medical work experience setting from 1 to usually around 6 weeks. I spent four weeks with Gap Medics in India. During my final GCSE year at school I realized that a career in medicine was something I wanted to pursue. At the time I was friendly with two boys in the year above me and I asked them about what I needed to do in terms of work experience as I had heard that was a very important part of the application.
They then told me about Gap Medics which they had found out about online and we all decided to plan a trip as we thought it would really benefit out application and be a great life experience. In the early stages of planning my trip Gap Medics were really helpful over the phone and by e-mail which was really encouraging. Although they are a business they obviously were interested in our well-being, safety, and were not pushing us to book a trip unless it was what we really wanted. When I finally paid my deposit I was very excited but I knew there was a lot of work to do as we were raising all the money ourselves through baking and other activities which was no easy task but in the end we managed it just in time.
What were some highlights of your travels?
Emily: Definitely the most important highlight of my travels was realizing I really did have a passion for medicine. Working in a hospital environment for 4 weeks was fantastic. I observed over 16 different surgical procedures as well as shadowing doctors on ward rounds and general clinics. One of the most memorable moments in the hospital was being invited to observe open heart surgery on a Sunday. As we were not usually supposed to go into the hospital on a weekend we felt very privileged to be invited to such a delicate procedure.
We stood in the operating theater for 9 hours and were allowed to look inside a human heart and observe a man being put on and off a heart lung machine and surviving! It was just incredible to see them almost bring him back from the dead. As well as working in the hospital we were fortunate to have the opportunity to do some traveling after our placement. I fell in love with India during my travels and if anyone taking a placement in India has the possibility to travel anywhere I would really recommend it.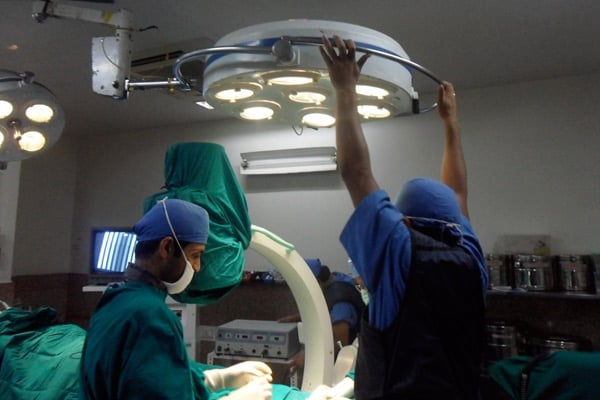 How has this experience impacted your future?
Emily: I will be applying for medical school this October. My experience in India really shaped me and my desire to study medicine so will form a large part of my personal statement. It has also given me an insight into medicine and has shaped the focus of my studies as I am now half way through the International Baccalaureate Diploma. I am focused on achieving the goal of getting into medical school and that is driving me to concentrate at college to get the grades I need.