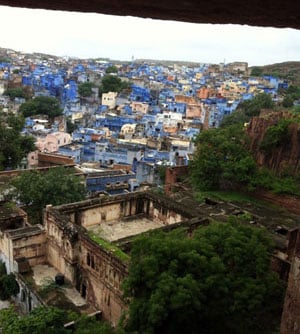 Why did you decide to participate in the Gap Medics program in India?
Beckie: I was having trouble getting hospital work experience in my home town and thought that not only would going to India be a fantastic experience, but it would also help me with the university application and selection process. The program seemed well organized and I knew I would be in good hands whilst making all appropriate arrangements and whilst I was out there.
What made this experience unique and special?
Beckie: I had never been out of Europe before so travelling to India was a very special thing for me. My time in the hospital was amazing and it could not have been more opposite to that of a NHS hospital back home, for example the disposal of a body part after surgery consisted of leaving it on the side of the changing room, which was quite amusing! The people I met out there were so kind and genuine and the student supporter who was living there was so knowledgable and guided us through our time there, showing us all the greatest places to visit, from visiting the Palace to where to eat out each night. The workers at the hospital were so welcoming and went out of their way to show us how things worked in terms of their technology and general practice. There are so many things to do once you're out there that you might not have thought of before or had not been mentioned in correspondence with the GM workers. During the week I also spent time at the orphanage for disabled children which was a fantastic experience and is something that will stay with me for a long time. Also, one night two girls and I were invited into a rickshaw drivers home and his wives and daughter's gave us beautiful henna tattoos, which was a fabulous experience in itself as they were so genuinely interested in us and our culture, as we were with theirs. We also got to watch several surgical procedures (up close!) a day which was amazing.
How has this experience impacted your future?
Beckie: This experience has definitely helped me in terms of university places as they really like you to have experience in a hospital environment in order to do nursing/medicine. I strongly believe that it has greatly assisted me in showing my determination to carry out a career in nursing, and in terms of transferable skills I have gained and can apply to my everyday work.
What is one piece of advice you would offer someone considering this program?
Beckie: I would suggest going on this program for at least 2 weeks, as that gives you time to experience the hospital and India itself. Once you're out there, there are trips organised to go visit the Taj Mahal, camel safaris etc, but unfortunately I didn't do these as the week simply wasn't long enough. 2+ weeks would also be better value and allow you a greater insight into the nature of the hospitals and country.