Why did you decide to volunteer with IVHQ in South Africa?
Jenny: I had the itch to travel, so I began Googling cool places to travel and/or volunteer. I came across IVHQ and all of their awesome programs. I have grown up snowboarding competitively and always wanted to learn to surf, so I was really excited when I saw the surf/swim outreach program. Within a few weeks of finding the program, I was paid and had my ticket.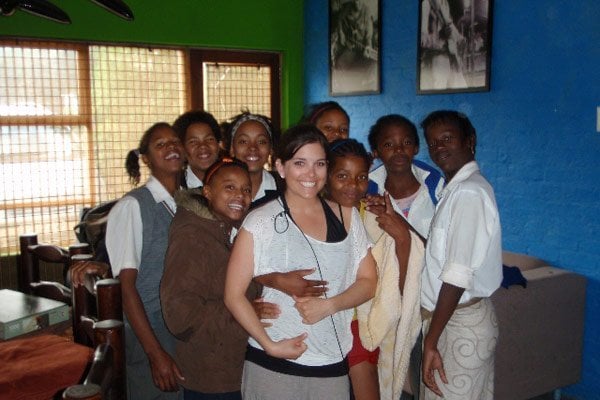 Describe your day to day activities as a volunteer.
Jenny: In the mornings, we would teach computer classes at a local school. After school, we would teach the children how to swim and surf. If the weather was too cold, we would do other sports, cook, etc. We occasionally got to visit local settlements and hand out sandwiches, toys and host an Easter egg hunt. In our down time, we got free surfing lessons and relax at SaltyCrax. On the weekends, we had the opportunity to go into Cape Town and stay at the IVHQ volunteer house, but we stayed at SaltyCrax.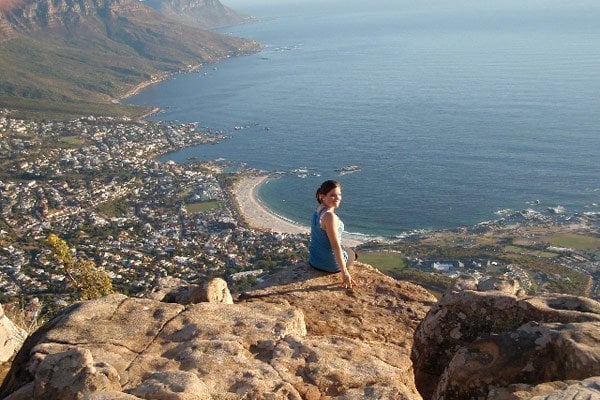 How has this experience impacted your future?
Jenny: This experience has drastically changed my view of the world. It has made me want to travel even more and volunteer as much as possible. It has also helped me decide that I want to do some volunteer events with my cooking when I am done with school. The people in South Africa are so inspiring and amazing, such a great experience.