Why did you decide to volunteer with Amigos de las Americas in the Dominican Republic?
Parul: I have always believed in practicing what you have learned or believe in and was looking for a hands-on experience in high school to use my Spanish and travel! Amigos was a well-established program that periodically promoted its programs in my high school. Since I had first seen their presentation in my Spanish class, I was inspired to join Amigos in their mission but did not feel confident to be able to live on my own by only conversing in Spanish so decided to go the summer after I graduated in 2006.
Describe your day to day activities as a volunteer.
Parul: As a volunteer focusing on health education and youth partnerships in the Amigos' program in the DR, our daily activities ranged from facilitating health-oriented day camps for local kids and meeting with the local youth committee in the afternoons to implement community-based initiative to improve the community's daily welfare. We would have frequent down-time to plan our day camps and hang out with our host families and friends.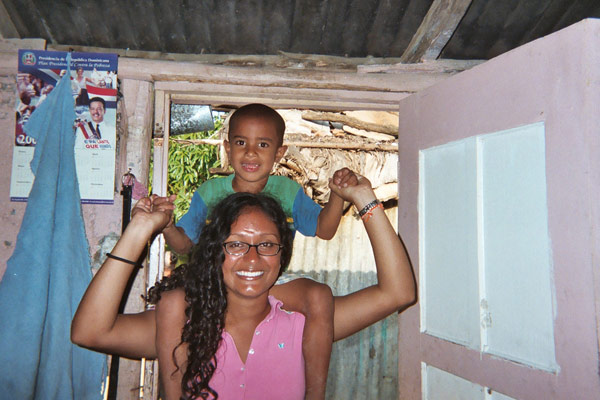 What made this volunteer experience unique and special?
Parul: Amigos is such a one-of-a-kind program that really makes you leave your comfort zone at a young age and promotes global citizenship to aspiring youth. 2-3 volunteers are hosted in each community by local families and everyone really made you feel right at home. The program sounds scary at first (especially to parents) thinking that you're just thrown into a community and have to facilitate all these things and live with strangers but Amigos really sits down and prepares you on the process and situations we will come across. There's also an extensive in-country team that's always checking in to help and support your personal growth and health as you go along.
How has this experience helped you grow personally and professionally?
Parul: This will sound cliche and every go abroad program will sell this, but it really did influence and help my decisions on my career and what I want to study in college. For some, it reiterates what you want to do or it shows you what you don't want to do...sooner or later.
I eventually went into public health and international development and having my Amigos experience definitely back up my interests in the area. It made leaving my comfort zone and living away from home a breeze!