Why did you decide to volunteer abroad with GVI in South Africa?
Zoey: I had felt it in my heart to volunteer for a while. One day over my summer vacation I decided to look for programs and found GVI. I am a collegiate athlete and love sports. Thankfully, GVI has a tremendous amount of programs. I found the sports program in South Africa, called and interviewed, and was accepted. Right then and there I knew it was right and decided to go.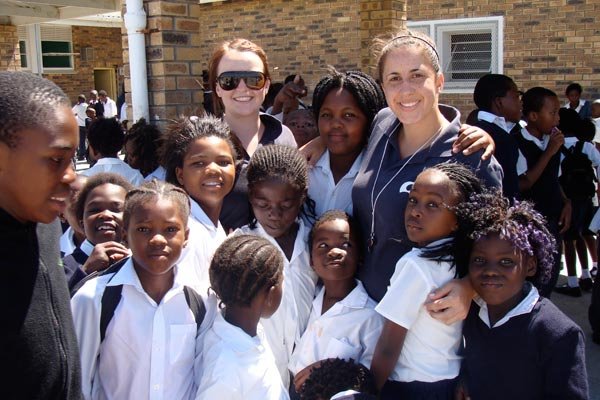 Describe your day to day activities as a volunteer.
Zoey: My day to day activities were wake up, get ready for project, go to our project, give our lessons for the day, and come back to our housing. To go more in depth though, I went to teach PE classes for children as ACK Pakhade Primary School. Everyday I was able to teach the kids track and field. We worked on high jump, long jump, shot put, triple jump, sprinting, and relay races. After we left project we came back to our housing and hung out with our fellow volunteers. We went out around town and had game nights as well.
How was this volunteer experience unique and special?
Zoey: My volunteer experience was unique because of the group of people that I worked with. While on my trip I expected to be changed by the kids, which I was, but the group of people that I made friends with impacted me as well. I was able to see the poverty but also the happiness. The volunteers that I worked with were all first time volunteers at GVI and they all had a pure heart and willingness to work. We were on project for the kids, not for ourselves.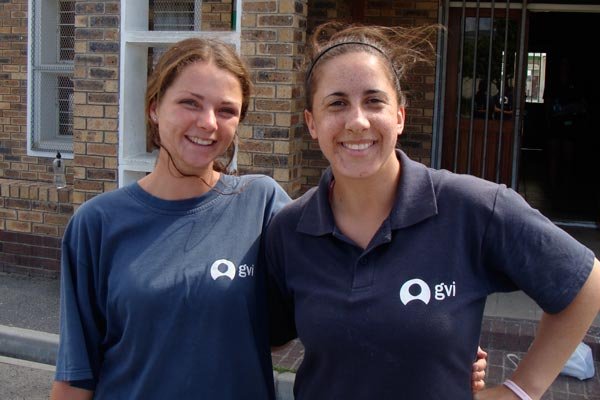 How has this experience impacted your future?
Zoey: 
This experience has impacted me dramatically. I had an amazing time, an eye opening experience. Because of my trip to South Africa and working with GVI, I now want to revisit the project I went to but more than that I want to continue volunteering. My experience was such a great one that I feel more willing to go out and serve others now, no matter what the circumstance is.
Professionally, I cannot wait to tell others about the trip. I have been constantly spreading GVI's name around and enjoying telling people about my trip. I hope one day to be able to work for GVI but more than that be able to give back to GVI and their programs because I feel like they have given me so much already.