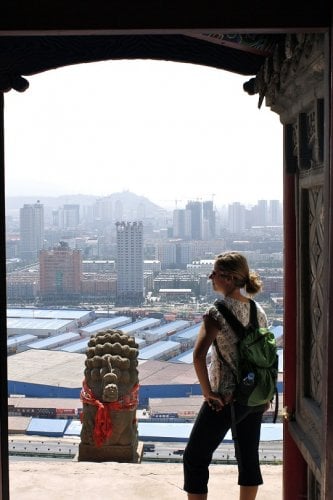 Why did you decide to volunteer abroad with VIA in China?
Sarah: My decision to choose VIA over other volunteer organizations was primarily because of its location of posts in rural western China and it's partnerships with local grassroots NGOs. Also, the cost of the program is low compared to other volunteer programs and we are given a stipend and apartment. I was initially wary of volunteer programs that required you to pay a program fee, but I now understand that being apart of VIA gives the volunteer a lot of support in the field. VIA has also given me a very accessible network of other volunteers, educational institutions, and non-profit organizations to work with in the immediate area and throughout China. This added support and connections, and feeling of a volunteer community, is what makes VIA unique.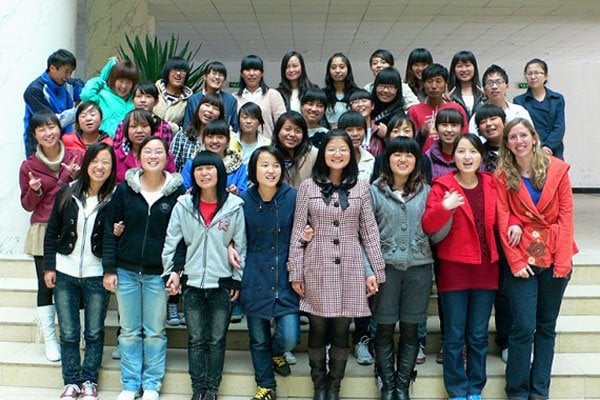 Describe your day to day activities as a volunteer.
Sarah: I live in Xining, a city of about 2 million in western China, on the edge of the Tibetan plateau. My job as a volunteer is to teach at the local university and be an english resource for an NGO run by local Tibetan women.
In a week, my work as a volunteer has a wide range which keeps things interesting. I might spend the morning teaching a class on exercise physiology or the history of the U.S. Civil War to university students, then go to the office of one of the small NGOs I work with in the afternoon for a staff meeting or to work one-on-one with a staff member editing a report. Or I might judge an English speaking competition at the university, or I might be spending the day working from home, lesson planning or editing an autobiography that a graduated student is working on. Of course, there is a set schedule for teaching at the university, but there are many other things in Xining that the volunteer can be involved in.
This is not your average "English teacher in China" job-- this is work that has much more purpose and provides the volunteer with the opportunity to truly be involved with the community.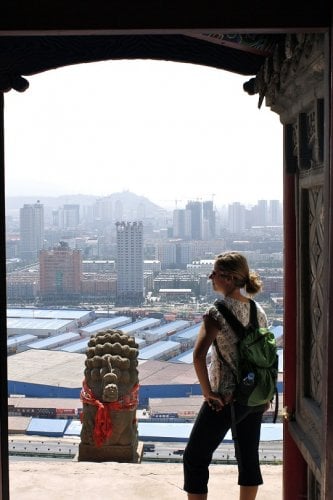 How has this experience helped you grow personally and professionally?
Sarah: Professionally, I have learned a lot through experience, most of which I think would be impossible for me to do in the U.S. without the correct requirements. Although there is sometimes limited professional guidance, I feel confident and capable doing the work that I am doing. There are many members of the local community that have helped me to learn about the area and helped me to improve.
I have slowly learned how to teach university-level classes and I have gained valuable experience working with local NGOs, learning a lot about international fundraising and grant writing. And new opportunities are always unfolding: next year, I will work as the project manager for a project called Orphanage Without Walls, working with staff from 6 small local NGOs to find opportunities for orphans in rural areas to go to school and support their foster families.
Before going to China with VIA, I felt I had the ability to do great things, but I couldn't get a better job than working as a cashier in a hardware store without going to school or somehow getting experience.
However, I honestly think the best part of my experience here has been the long-term, in-depth relationships with people. It is also great to be living a life where I can (and must) constantly be learning new things.