Why did you decide to volunteer with VIDA in Nicaragua?
Olivia: I decided to volunteer with VIDA because a group of students from University of Maryland were going and one of my best friends told me about the program.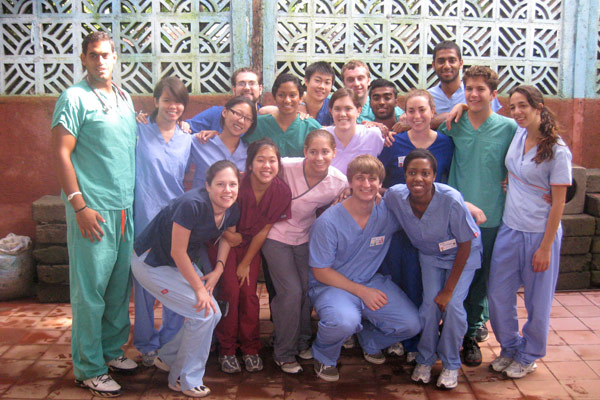 Describe your day to day activities as a volunteer.
Olivia: Daily activities included breakfast with my host family (which I really enjoyed), a few hours at a clinic, some free time, and usually a scheduled dinner when my group would meet up. On a few occasions we all went out after dinner to a discoteque, roller skating, or to play soccer.
There were also a few days that we did not volunteer at clinics. We visited a hot spring, climbed a volcano, swam in Lake Nicaragua, and ziplined through the rain forest. My favorite memories were made on these days. As a volunteer at the clinics, we were responsible for taking patient vitals and communicating via translator what was ailing the patients.
What advice do you have for future volunteers?
Olivia: I would advise future volunteers to donate more medical supplies than they feel necessary. When I was preparing for my trip, I did not really take this part too seriously. Through my experience, I came to find that supplies are needed more than I had assumed, and I think everyone who as volunteered with VIDA would say the same. My hometown community was very supportive of my trip and donated a lot of supplies after my VIDA volunteer trip was featured on the front page of our newspaper.
How has this experience helped you grow personally and professionally?
Olivia: This experience has been very beneficial when trying to find a job. It is a great volunteer experience that give you a lot to talk about during interviews and on your resume.