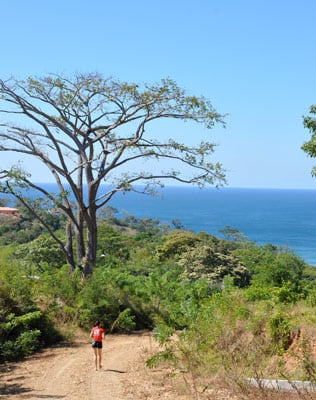 Why did you decide to volunteer with VIDA in Nicaragua?
Matthew: I became aware of VIDA when it was profiled in the St. Thomas alumni magazine that my parents get. It seemed like a fantastic program and though it took a bit of prodding from my mom I signed up. I new that I needed to see whether I really wanted to get into medicine. The trip appeared to offer good exposure to medicine.
Describe your day to day activities as a volunteer.
Matthew: Day to day activities in the clinic involved seeing patients in teams of three with a translator. We would take a patient history and ask about symptoms and so forth. After this we would discuss what we though might be the cause and how we would treat. We would then present the patient's case to the attending physician and he/she would ask any clarifying question they needed, discuss a course of treatment and prescribe medication. We would fill the prescription at the pharmacy we brought along and explain the course of treatment to the patient. I was fortunate to have Spanish-speaking experience as this made making connections with the people we were treating much easier. It also made establishing a relationship with our host family much easier. Honestly, staying with the host family was one of the highlights of the trip. It was great to be able to interact in Spanish. SO much fun to speak!
What made this experience unique and special?
Matthew: I think the fact that we did stay with host families was the most unique part of both experiences. I know of many other medical mission type trips that don't involve a homestay and I must say the trip would have been far less impactful had it lacked the homestay aspect.
What impact did this experience have on your future?
Matthew: My experiences in Costa Rica gave me a healthy dose of humility. They also kindled in me a passion for primary care. After I went on my first trip my outlook on my future changed. Before I was simply taking the courses I needed to take without investing much energy. I left Nicaragua with a new sense of purpose and I am a better man for taking the trip.