Why did you decide to volunteer with Connect-123 in South Africa?
Alicia: On planning my summer abroad trip I looked at countless programs all around the world. I found it very important to be not only in a place that interested me but also a safe area with dependable program coordinators that would be available around the clock if any issues were to arise. Through my research and discussion with programs I found that Connect 123 really fit what I wanted to do and provided the support I wanted.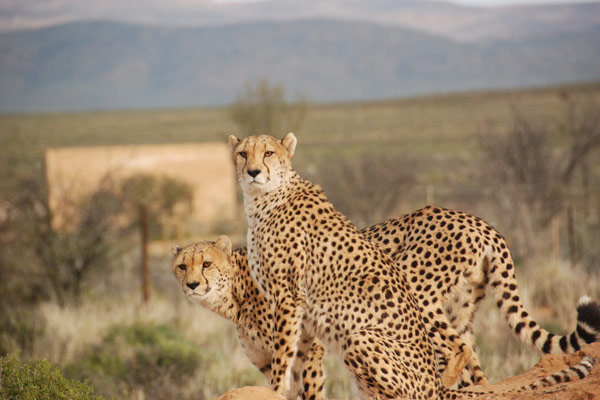 Describe your day to day activities as a volunteer.
Alicia: As a volunteer my day normally began by me getting in a car at 7:15 a.m. going to Christel House South Africa where I volunteered (not all volunteer programs require you to get up this early and others have more flexible schedules). Once at the school I go to my 1st grade classroom where I would work till lunch time. In the classroom I would help individual children who were struggling or take children out in groups to do work. At times I would get to teach a lesson with the teacher and a few times I taught a lesson to the students. I really enjoyed being with the students and loved being able to just sit and talk to them.
After lunch I would work with the 4th graders (the school let us pick what grade we chose to work with permitting that the teachers needed our help in the classroom). I taught lessons on weather and the water cycle and the bones of the human body. Really what made the school special was the children and staff and how open caring and loving they are. I would leave the school at around 3 p.m. to go back into the city.
A lot of times I would have the driver drop my friend and I off at the grocery store, more into the city center, or just back at the apartment. Normally for dinner we would all just end up cooking in someones room and eating dinner together and going over to Long Street for drinks afterwards or go to a comedy club or the coffee shop or just around the apartment. Every night some people went out and others stayed in so no matter what you are feeling there are people to hang with. Connect 123 has no curfew unlike other programs and that way you are more free in what you choose to do.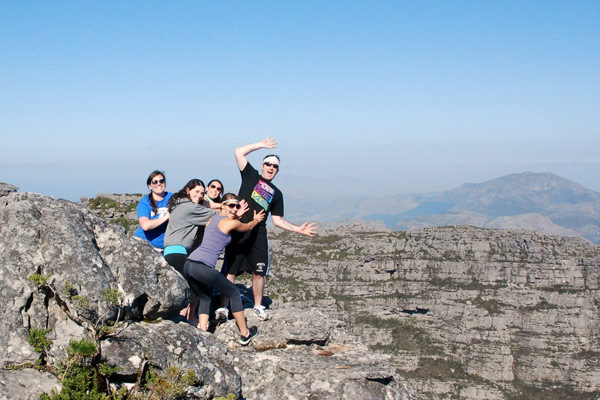 How has this experience helped you grow personally and professionally?
Alicia: My summer impacted my life in numerous ways. I feel as though I changed into a more loving, caring, and understanding person due to my summer in Cape Town. I feel that the summer really helped me open my eyes to the world and the struggles hat it has. I am glad that I chose to volunteer at a school, called Christel House South Africa. The children at the school taught me more than I ever could have taught them. I truly never realized how much strength and love could be held in such a small little child. I truly love and care for my students from Christel House and I can not imagine my life without them.
While in Cape Town I took two classes online with my University, and wrote two papers pertaining to my experiences in Cape Town. I can also but on my resume that I have international experience and as a political science major with a minor in international affairs wanting to specialize in education awareness this experience not only helped me personally but academically as well as professionally.