View Other Details

Program Details

Timeframe

Spring Break

Summer

Winter

Year Round

Housing

Apartment

Host Family

Lodge

Pricing

Price Details

Contact Connect-123 for Cost Details

What's Included

Some Activities

SIM cards
38 travelers are looking at this program
Volunteer abroad in Cape Town, South Africa with Connect-123! Our Cape Town volunteer programs expose students to issues unique to South Africa as well as those that pertain to Africa in general. These experiences will allow for self-transformation in an incredible international setting.
Explore one of the most stunning cities in the world while giving back to local communities. Volunteering in Cape Town gives you the opportunity to make an impact on many societal inequalities, such as illiteracy, education, healthcare and human rights.
Our local staff provide on-the-ground support before, during, and after your placement including housing assistance, in-depth orientation, social events and cultural activities. Volunteers will be provided with housing assistance and pre-trip guidance as well as airport pick-up and detailed orientation upon arrival.
Contact us today to find out how you can make a positive impact on the world we live in!
Program Highlights
Tailored placements! Connect-123's experienced team finds unique, best-fit opportunities for you, related to your interests, goals and requirements.
Extensive Network! Connect-123's partner network includes entrepreneurs, human rights organizations, engineering firms, advertising agencies and many more options!
Flexibility! Choose your arrival and departure dates, based on your schedule.
Service! From pre-departure to in-country support to post internship assistance, Connect-123 provides you with all the support you need!
Memories! Meet new friends from all over the world and make memories to last a lifetime!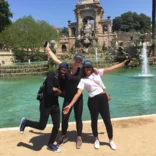 Make a meaningful community impact at a global level with a social work internship in one of our many destinations.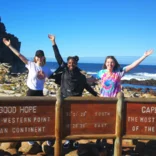 With a wide range of Human Rights internships across the globe, opportunities include assisting caseworkers at refugee centers, researching gender-rights issues, reporting on child labor issues, and campaigning for the rights of marginalized communities.