Why did you decide to volunteer with Friends' in Guatemala?
Carrie: I learned about Friends of the Orphans' international volunteer program from an alum of my college (William & Mary). As I approached graduation, I wasn't sure exactly what I wanted to do, but I was sure about a few things. 1) I knew I wanted to work in publishing, journalism, or communications. 2) I had been obsessed with my semester spent studying abroad, and I knew I wasn't over the travel bug. 3) I knew I wasn't ready to get a cubicle job and stay there for the rest of my life.
As I began looking into the Friends' program, I discovered that they had a volunteer position called the Home Correspondent (a.k.a. the home journalist). The volunteer would live abroad in one of the nine kids' homes operated by the organization, and the job was to write, take photos, manage the website, and respond to all communications. It was the exact type of work I was interested in, it was living abroad, it was FREE (plus I would receive housing, food, AND a monthly stipend), and it seemed to be an extremely well-organized and structured international volunteer program. I was also drawn to the organization's philosophy: once kids join the home, they are never adopted -- instead, the house becomes their new family and they are educated/cared for all the way through university as long as they work hard for it.
The program just felt like a perfect fit for me, and the more I researched it, the more positive things I discovered. I decided to apply specifically for the Home Correspondent volunteer position. At the time, there were open Home Correspondent positions in the organization's Nicaragua, Dominican Republic, and Guatemala houses. After speaking with the Friends of the Orphans Volunteer Coordinator about differences between the countries/homes, I decided to accept the position in Guatemala.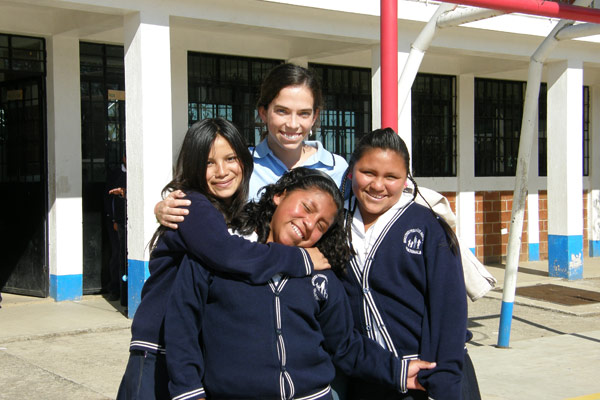 Describe your day to day activities as a volunteer.
Carrie: I'd wake up (I shared a 4-bedroom house with 7 other girls; it was onsite in the same place the kids lived, went to school, where my office was, cafeteria, farm, etc. --- everything was all on one large "campus") and be at work in the office by 7:30 a.m. As the Home Correspondent, I worked from 7:30 - 5. On any given day, I'd be writing articles, taking photos, emailing with international fundraising offices, composing newsletters, updating the website, promoting articles via social media, conducting interviews, etc. I'd have an hour for lunch, and I usually ate back in my house with housemates and fellow volunteers.
After work, everyone (300+ kids and adults) ate dinner at the same time in the comedor (cafeteria). I always ate with my section of girls. (Each volunteer is assigned a "section" of kids when you arrive. They are "yours" throughout the year to eat with, hang out with, and help care for. My section was a group of twenty girls ages 12-15.) Following dinner, I'd usually go down to the house where my section of girls lived and stay there until they went to bed. We'd do homework, play games, watch movies, talk, listen to music, dance --- and anything else a bunch of preteen girls might come up with. :)
On the weekends, we'd often have celebrations (graduation, quinceañeras, carnivals) or important holiday events (Easter, for example). We volunteers also hosted projects (baking, crafts, games) with certain families of kids during the weekends. When we didn't have weekend events, it was free time! I would go into the nearby touristy city for good food or good internet, shopping, or sightseeing. I'd travel to the lake for a weekend vacation. Or, I'd just spend it relaxing, spending time with the kids and with my fellow volunteers.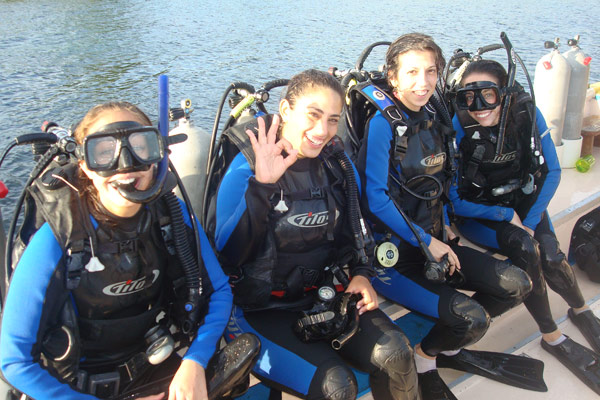 How has this experience impacted your future?
Carrie: I absolutely loved my job in Guatemala. If I could have spotty internet, a chaotic office environment, be communicating in a language not my own and STILL love my job, then I knew it was work I would love for the rest of my life. My volunteer year confirmed for me that I really do want to work in communications.
It also helped me figure out what kind of companies I'd like to work for. Before I went to Guatemala, I was really interested in magazine publishing. I'd spent a summer in New York, and I was pretty positive I'd move back there after Guatemala and apply for magazine jobs. After volunteering as the Home Correspondent, my focus shifted. There were several times during my year when a supporter back in the States read an article I wrote and decided to donate money to the organization, or sponsor a child, or pay for a child's university tuition. Those moments were so mind-blowing to me. People actually took amazing actions all because of sentences they had read. Sentences that I put together! I couldn't get over it, and it made me realize that I'm not so interested in working for a magazine anymore. I want to stay in communications for nonprofits, schools, or arts centers -- jobs where my writing directly promotes a specific cause.
My year in Guatemala also taught me that living abroad and doing something different doesn't have to be just a "gap year" kind of thing. It can be a life. A real one -- with meaningful work, meaningful relationships, and constant growth. I'm no longer in a hurry to have a large salary, own a home, or snag a husband. Instead, I'm content doing things that I'm passionate about and that challenge me every day -- even if they aren't "mainstream." (I actually leave later this month to become an employee at the Friends of the Orphans Honduras home.) I'm also okay not knowing exactly what I'll be doing for the next 5 years, and that's definitely not something I ever would have said before Guatemala. :)